By Modern Tire Dealer on Oct 18 2019
In a recent article in Modern Tire Dealer magazine, John McCarthy Jr., president of Wilkes-Barre based McCarthy Tire Service was recognized as Tire Dealer of the Year for 2019. Under McCarthy's leadership, McCarthy Tire Service has grown into one of the largest commercial tire dealerships in the country. McCarthy discusses his strategy in the article and highlights some of the key initiatives.
Customer and Supplier
In conjunction with the McCarthy interview, Modern Tire Dealer interviewed Regional customers of McCarthy Tire Service.
This led to our very own President and CEO Rick Rose being interviewed. Rose is a 3rd generation owner of Petroleum
Service Company as McCarthy is a 3rd generation owner of McCarthy Tire Service. As we all know, building strong
relationships in business is usually a key ingredient in the recipe for success. These relationships can be on a personal
level, business level, or in this case both. Rose explains below how Petroleum Service Company is not only a customer
of McCarthy Tire but also one of its suppliers.Excerpt direct from Modern Tire Dealer Magazine article:
'We rely on them'
Sometimes customers can also be clients. McCarthy Tire Service Co. Inc. and Petroleum Service Co. (PSC) have that kind of relationship.
PSC's history is that of an oil company, but it has transformed itself into an online marketplace for not just oil, but also lubricants, greases, and fuels for industries ranging from industrial and manufacturing to automotive and racing. Rick Rose, the owner, and CEO, says PSC ships to consumers, but also counts business-to-business and business-to-consumer clients as customers. One order might be for 5 gallons of fuel. The next could be for 55-gallon drums or a case. The company has third-party ship relationships but also manages a fleet with 25 pieces of equipment on the road at any given time in eastern Pennsylvania.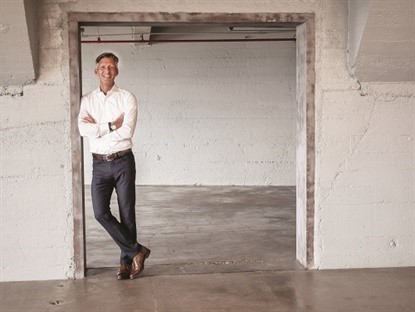 Rick Rose says McCarthy Tire Service's needs as an oil and lubricant customer "have pushed us, and I think to a degree we've pushed them and made both companies stronger. I think we've helped them on the technology side, and they've pushed us because their growth strategy is so aggressive."
"McCarthy Tire keeps all of our regional business rolling, all of our rolling stock, from 9,000-gallon tractor trailers of fuel to bulk trucks or packaged trucks down to our stake body trucks," Rose says. "They've gotten so much more fluid with how they execute. There was a time if something broke down and you're on the road, you'd have to have it towed. But now they have the bandwidth to get to your equipment and get you back on the road.
"We rely on them. We cannot operate in the local context without them. No way, no how."
PSC is also a supplier to McCarthy Tire Service. Every McCarthy location has its own portal into the PSC system, and when managers place an order it's delivered directly to that particular shop. "There was a time when McCarthy was buying for different locations in different states," Rose says. "We used to deliver that product to McCarthy's warehouse (in Wilkes-Barre) and then they would break it down and ship it to their stores using their own equipment. We've eliminated that."
PSC also offers product updates and training to McCarthy managers via online video. It's all part of their unique relationship, which spans generations and multiple companies. Rose's son leads another McCarthy fleet customer company, Mountain Productions.
"A lot of times you'll have these relationships and people will get apprehensive about the problems. And the problems do exist and they're real, and if you don't address them you're really setting yourself up for failure," Rose says. "We've always been able to work that out. There's transparency between the two operations and a lot of integrity, character, and honesty that goes into these things."
Growing with customers at home: How McCarthy Tire Service helps Van Halen, the NFL, and the Pope
Wilkes-Barre and the northeastern corner of Pennsylvania may be best known as a region built on coal, but there's more to the economy than what appears in the history books.
Like McCarthy Tire Service Co. Inc., Mountain Productions Inc. is based in Wilkes-Barre. It was founded in 1979 as a local and regional staging company. A few years after the company's creation it was chosen as the staging provider for the national tours of Van Halen and The Jacksons. From there, it has grown into the largest staging company in North America. It hauls, designs, engineers and builds stages, amphitheaters and event spaces for hundreds of events each year, spanning from fashion runways and the NFL draft to papal visits, major musical concerts and TV productions like Jesus Christ Superstar.
Ricky Rose is the company's CEO. Mountain Productions maintains a fleet of 30 power units and 170 trailers to haul decking, steel towers and truss to events across the country. Typically, there's a one-day turnaround in the yard between shows.
"We can't afford to have any downtime. They have the responsiveness that we need to get us back out the door," he says of McCarthy Tire Service. "They work on tires and mechanical. We call them for everything."
The tire dealership conducts regular inspections on the entire Mountain Productions fleet. Rose says he used to employ his own in-house mechanic but recently turned over all the work to the hometown tire dealership. They rely on McCarthy's mobile maintenance service program, which provides trailer services, engine work, and general fleet services.
As McCarthy has grown, so has its mobile capabilities. And that's come as Mountain Productions has expanded, too. The company is doing more events in Florida and opened a facility in North Palm Beach, so more of its trucks are running up and down the eastern corridor.
The staging company also has opened a facility in Sun Valley, Calif., meaning more of its trucks are making cross-country runs.
The families behind Mountain Productions and McCarthy Tire Service have known each other for four generations, and Rose says both families and companies remain committed to their hometown
"Even though we've both grown outside of our boundaries, this is where our heart lies," Rose says. "I have so much admiration for John. He's really expanded the business in a substantial way and brought in the next generation. They're poised for the future under his leadership."
Read The full Modern Tire Dealer "Tire Dealer of the Year" Cover Story here:
https://www.moderntiredealer.com/tiredealeroftheye...
Source: Modern Tire Dealer: https://www.moderntiredealer.com/