By Sarah Simonovich on Feb 25 2016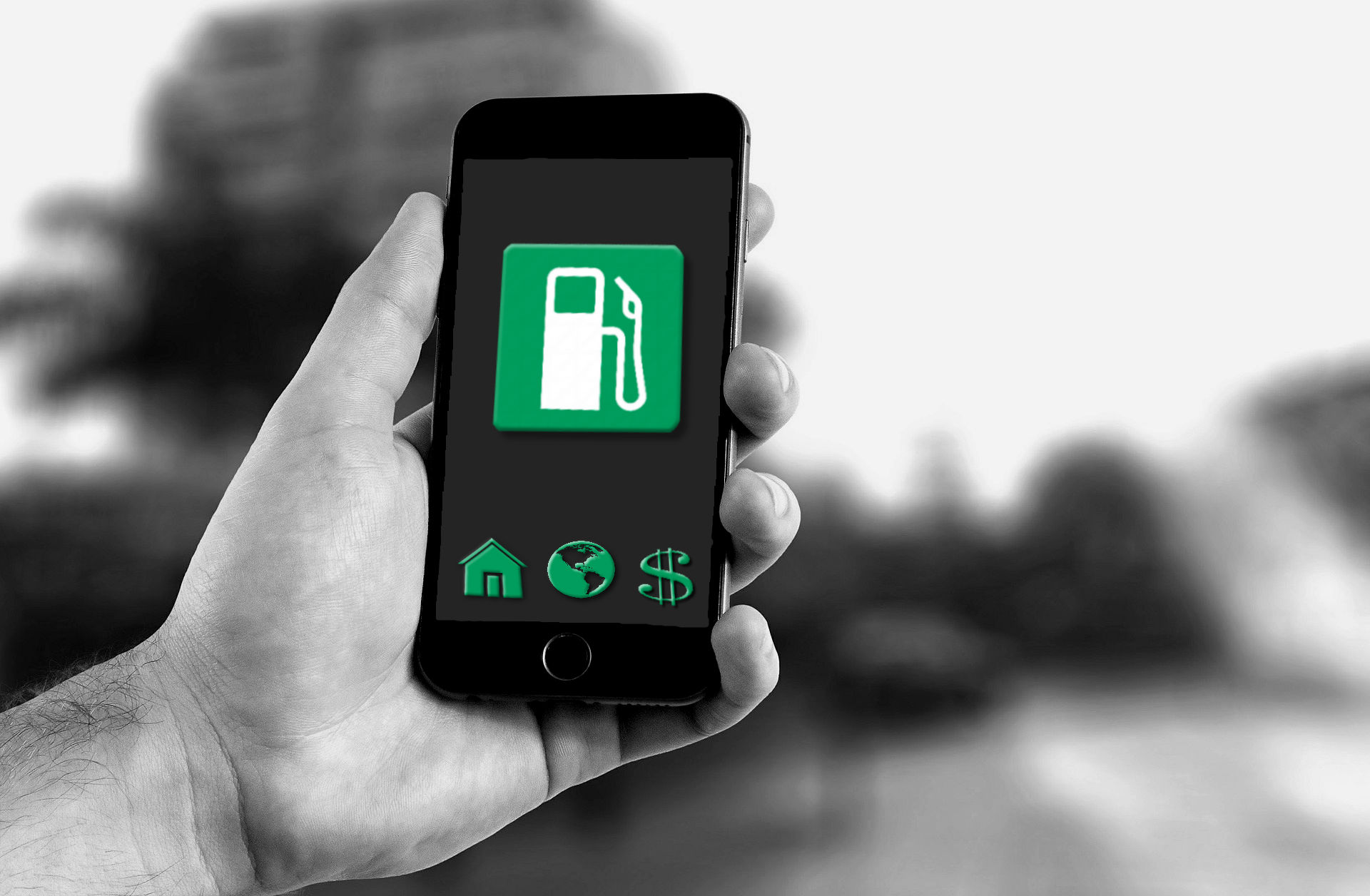 So chances are you've been here at some point in your life: you're driving to work, already running late due to traffic, and your gaslight comes on. How is this possible? Didn't you just fill your tank? Between grocery shopping and soccer practice you blew through more fuel than you thought. And now? Now you're going to be late to work.
If only there was some way to have my car filled with gas while I'm at the office, you daydream, thinking about how you're possibly going to fit in a gas station run between ballet lessons and hot yoga.
Daydream no more: there's an app for that.
Gas apps are the next convenience
In the age of take-out and delivery services ranging from groceries and laundry, it was probably only a matter of time before gasoline became as easy as pressing a button on your smartphone.
How does a gas app work? It's basically Uber for your car. Download an app, press a button, and voila! You never have to worry about driving to a convenience store for gasoline again.
And there isn't only one company promising convenient gas: there are several, actually, although so far they're only available in limited areas. California and Texas are the states with the most buzz about this kind of fuel service.
If you're a resident of Texas, companies like FuelMe and Booster Fuels serve corporate companies and office parks. FuelMe targets four different client types: Universities, airports, hospitals, and large employers (corporate companies with at least 5,000 employees). This service costs a $5 delivery fee plus the average price of fuel for the area. The app, which is available on both Apple and Android smartphones, uses GPS technology to determine the car's location and delivers gas via trucks with a capacity upwards of 500 gallons.
Booster Fuel's gas truck can fill your tank
Booster Fuels, which also serves select office parks in Silicon Valley plus Texas, employs experienced drivers with Hazmat training to pump gas out of their fuel trucks. Booster Fuels offers competitive pricing for their gasoline when compared with local gas stations because they purchase their gasoline wholesale.
Booster Fuels might boast purple trucks, but don't confuse their gas services with Purple, another gas delivery start-up in California. The Purple app launched in May 2015 as an on-demand fuel service currently available in the LA and San Diego areas of California and their recently launched location in Seattle. There is a $1 fee for a 1- hour delivery window, but they currently don't charge extra for a 3-hour window for fueling.
Purple is perhaps the most similar gas app delivery service reflective of a service like Uber (One of the Purple backers is a cofounder of Uber). The Purple people can only deliver 10 or 15 gallons of gas to your car using portable gas cans filled from a station. Purple accepts orders from 7:30 am to 10:30 pm, allowing you to refuel at home while you're watching Netflix, if you were so inclined.
Other startup companies like Filld and WeFuel operate essentially in the same manner: download an app, set up account, pin location, unlock gas tank, get gas. It's practically magic.
Filld trucks, like the Booster Fuels trucks, —function —similarly to a standard gas pump in that it can determine how much gas your car needs (unlike Purple), and WeFuel plans to add another convenience to its service by adding common convenience store snacks to its app menu. Gas and Slim Jims without needing to leave the office (or your bed)?
Learn about WeFuel by watching their animated video[/caption]
Gas delivery is certainly an interesting concept, and this service has —cropped up on the popularity of pizza apps and fast food delivery options. Competition has risen out of convenience services (apparently convenience stores don't make that cut anymore) that allow people to accomplish mundane tasks without actually having to do anything.
But it begs the question of just because we can do something, does it mean that we should?
Filld's company motto is "never stop for gas again
All of these companies operate on the premise that going to the gas station to fill your car is an inconvenience to most. It wastes precious time out of a busy day, so they say. People want— no need--that extra 15 minutes it takes to fill-er-up. But really, does it? Do that many people find themselves absolutely —dreading —going to the pump? Winter fill-ups seem like a much more burdensome time to fuel up...maybe these companies should try setting up shop up North?
There are some other concerns about this type of service outside of simply need. Because gas stations are built and designed to, well, pump gas, there are precautions taken to prevent/in the event of spilled gasoline or a fire.
FYI: gas is highly flammable.
Despite its ability to make our goes go vroom! gasoline poses certain dangers when not handled properly. A small gas spill in the parking lot might not seem like a big deal, but in the event someone lights up a cigarette or improperly disposes a cigarette butt in the parking lot ...it could easily become a problem. —Booster Fuels addresses this issue by stating that they hire drivers with hazmat training, but what about the other companies?
Technology! Innovation! Gas has been pumped the same way for 100 years and that's a bad thing. But there's most definitely a difference between necessary innovation and unnecessary innovation. —But who am I to judge? If you can spring the extra money for the convenience of never having to drive your car to get gas again, I guess there's really no reason why you shouldn't. Unless, of course, you're not located in the service zone of one of these companies, for which I am terribly sorry for your loss.
If these startups find success in the coming years, there is no telling what other kinds of delivery services will be offered— or how this will affect gas stations everywhere.