By Kayleigh DeMace on Jun 14 2017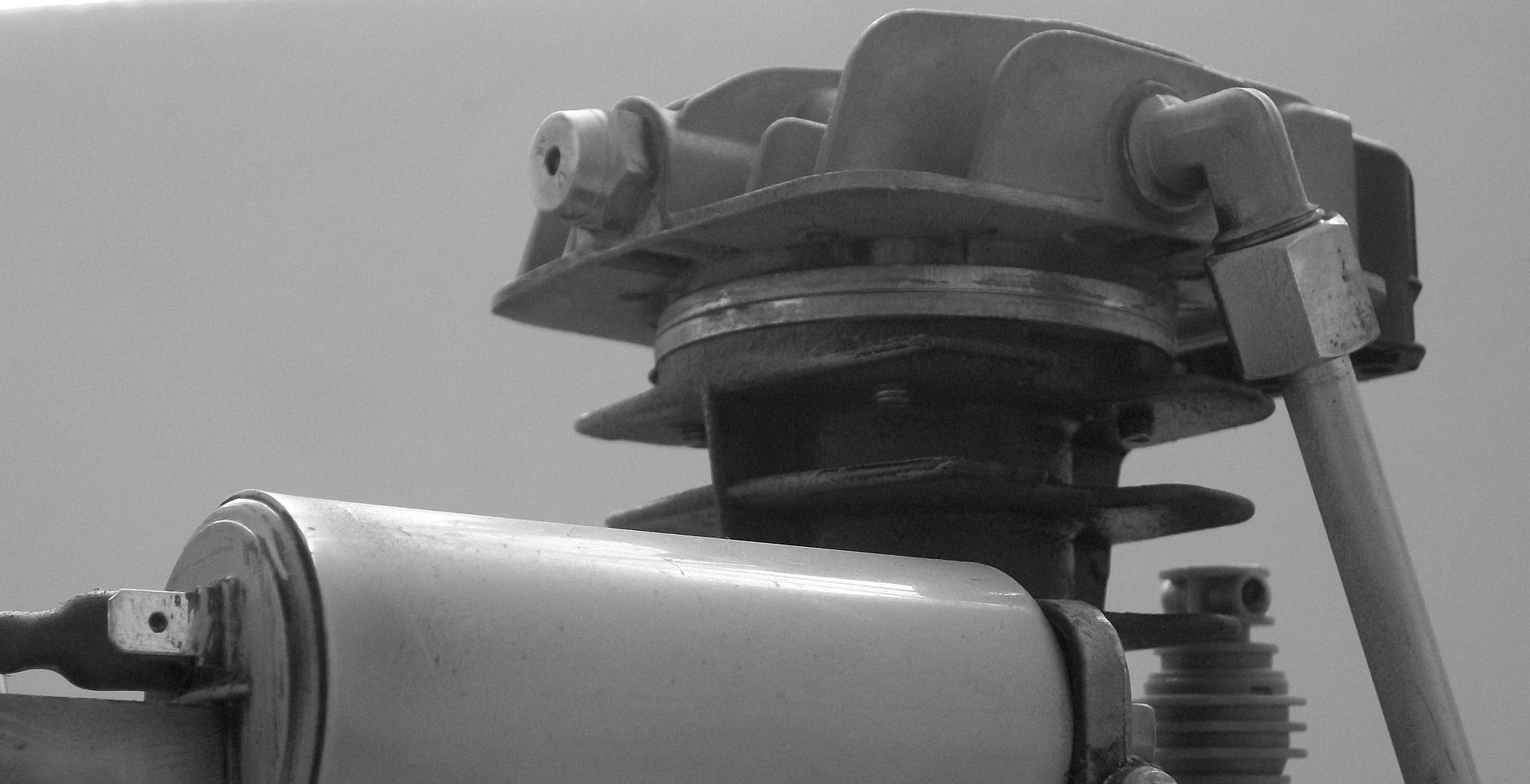 The sound of an air compressor is part of my childhood. I grew up hearing the startup of the motor with the sometimes-squeak of the belt and having my dad use his air compressor to magically remove dirt from our clothes after an afternoon running around the back yard.
Recently, I've been hearing non-stop about a 1945 DeVilbiss air compressor. My dad's always fixing up antiques and he just finished up the restoration of a 1945 DeVilbiss air compressor, and it is pretty darn cool.
About DeVilbiss Air Power Company and Air Compressors
DeVilbiss Air Power Company was founded in 1888 with headquarters in Tennessee. They manufactured air compressors, air tools, pressure washers, generators, and more.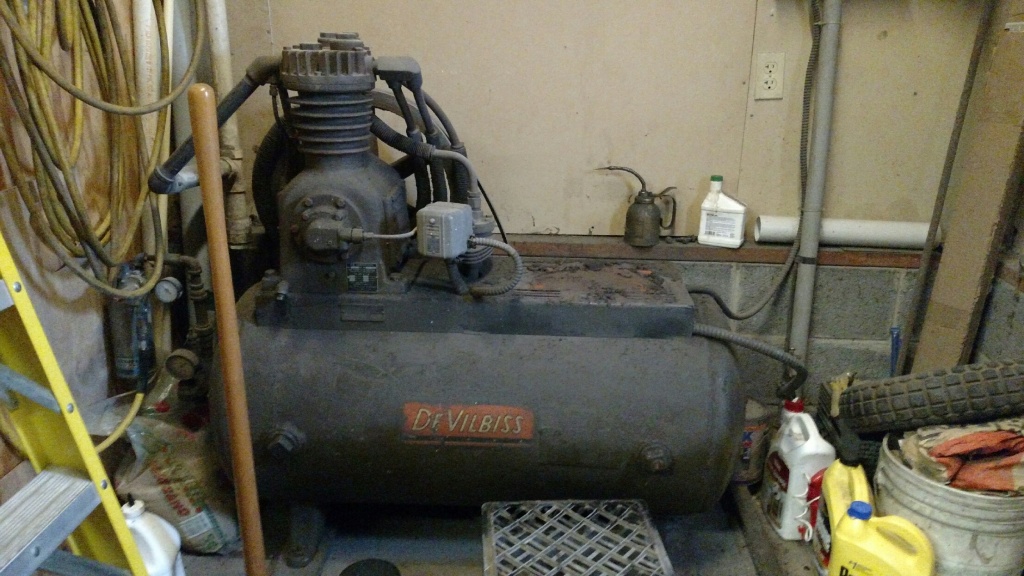 Today, the brand is included under MAT Industries LLC. In 1999, DeVilbiss was sold to Pentair, who then sold their company to Black & Decker in 2004. Stanley Works merged with Black & Decker in 2010 and then Black & Decker sold the DeVilbiss Air Power line to MAT Holdings in 2011.
Air compressors have been powering garage tools for quite some time. Using compressed air, these systems save a lot of space compared to the original system that utilized large components such as belts and wheels to generate power.
Lubricating an Air Compressor
There are two types of lubricated air compressors: oil flooded and oil free. Oil flooded, or oil-lubricated, compressors are typically more durable. They utilize oil to lubricate the walls and bearings within the cylinder. Piston rings work to keep oil out of the tank.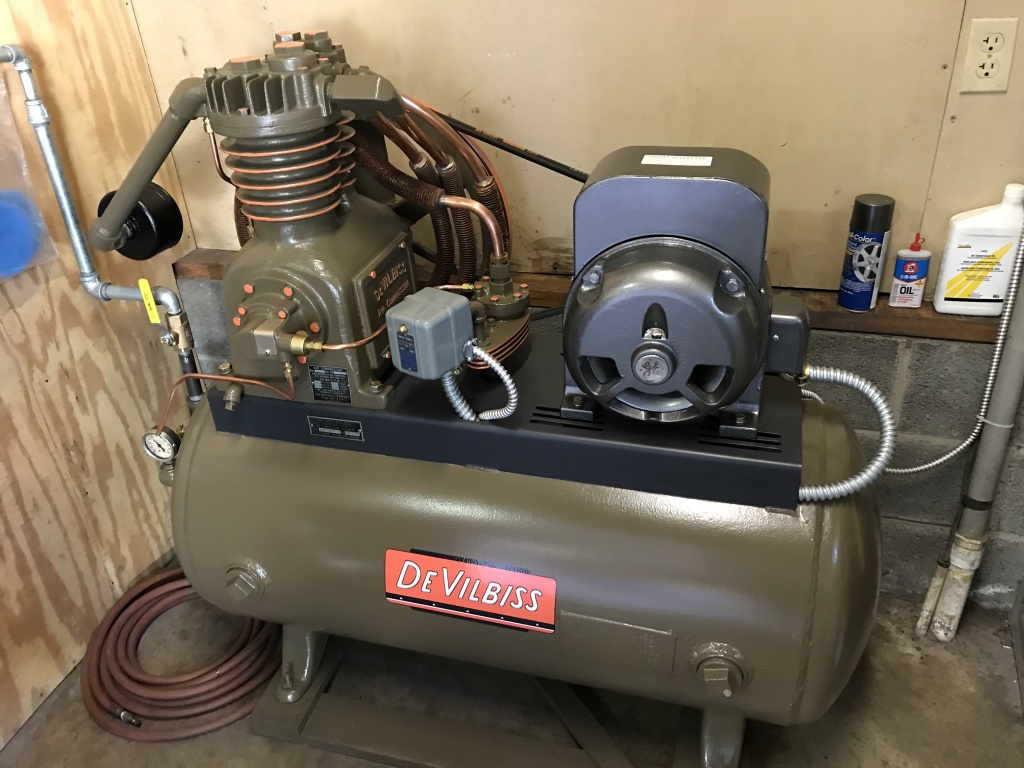 On the other hand, oil-free compressors are actually treated with long-lasting lubricants and need less maintenance from the operator.
In this 1945 DeVilbiss air compressor, an air tank is utilized the pressurize and store the air until use. The motor works to pressurize the air, turning on at different points throughout its operation to pressurize air when needed. Pistons are utilized to draw in air and compress it before it goes into the tank.
While the system works on pressurized air, a small motor keeps the bells and whistles running. In turn, lubrication keeps the motor running. This motor converts electrical energy into kinetic energy used to operate a variety of tools.
Dad's compressor has been running happily ever since he finished the project, and he couldn't be happier himself.
They just don't make them like they used to, but at least we've got some handy folk around who are willing to fix up classics so we can still use them today.
---
Sources:
https://en.wikipedia.org/wiki/MAT_Industries http://www.bloomberg.com/research/stocks/private/snapshot.asp?privcapId=1032370 https://en.wikipedia.org/wiki/Air_compressor http://www.popularmechanics.com/home/how-to/a151/how-air-compressors-work/ http://www.quincycompressor.com/how-do-air-compressors-work/