By Matthew Blockus on Jul 15 2015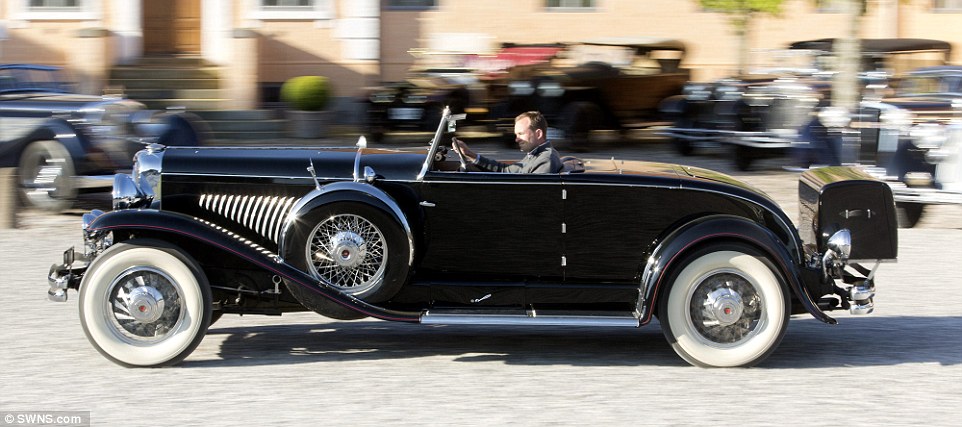 A European car enthusiast and collector, who never sold a car in his life, is poised to make 20 million (about $31.2 million) by selling his fleet of 48 luxury, pre-war automobiles; including 13 Rolls-Royces, 2 Maybachs, and multiple models from Bentley, Mercedes-Benz, and Lincoln.
Henrik Frederiksen and his late wife Vivi shared a mutual passion for classic cars, particularly ones that pre-dated World War II. In a Daily Mail article, Frederiksen notes that the allure of pre-1939 cars has everything to do with their uniqueness. He says, It was a time before mass production, at least for higher quality cars. You can see the hand of the craftsman, you can see the details, the beauty of each component. " He believes that each car is a work of art " with an individual story behind it.
Frederiksen has acquired his cars from all over the world. A majority of his collection are British, American, and German made vehicles. His 1914 Mercedes 28-95 Phaeton was purchased from Uruguay and even has the original leather Louis Vuitton trunk in the back.
Every one of the vehicles is in working condition and has been a part of Frederiksen's collection kept at the immense Lyngsbækgård Manor in Denmark, originally a summer retreat for the Danish Royal Crown in the 16 th century. In an interview with CNN, Frederiksen says the location is a paradise. It's quiet, beautiful, lots of space. It's all very special. "
Frederiksen plans to hold an auction at the manor on September 26th, when he will begin bidding farewell to his prized collection.