By Matthew Blockus on Mar 18 2015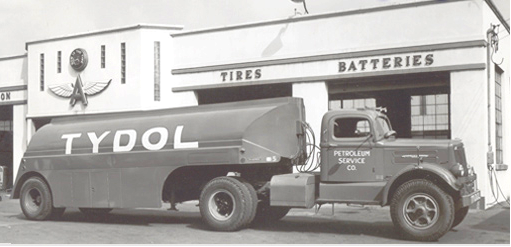 Petroleum Service Company recently celebrated its 85th birthday on March 17, 2015.
Since our incorporation on this date in 1930, PSC has seen many transformations over the years. In the beginning, our company's initial focus was on supplying Wilkes-Barre, Pennsylvania's residential and commercial customers with fuels, lubricants, and automotive replacement parts. Today, we are proud to be able to say that we have evolved from a local business to a worldwide entity through our well-established national supply network and our industry-pioneering online storefront.
PSC has remained, and will continue to remain, a family-owned business that is true to its homegrown, Northeastern Pennsylvania roots. Whether you are a local residential customer looking to heat your home in the winter, a trucking fleet in the market for bulk oil, or somewhere in the middle, Petroleum Service Company would like to thank you for 85 incredible years of customer loyalty and we look forward to continue providing you with the highest quality petroleum-based products.
Here's to the next 85 years!