By Kayleigh DeMace on May 31 2017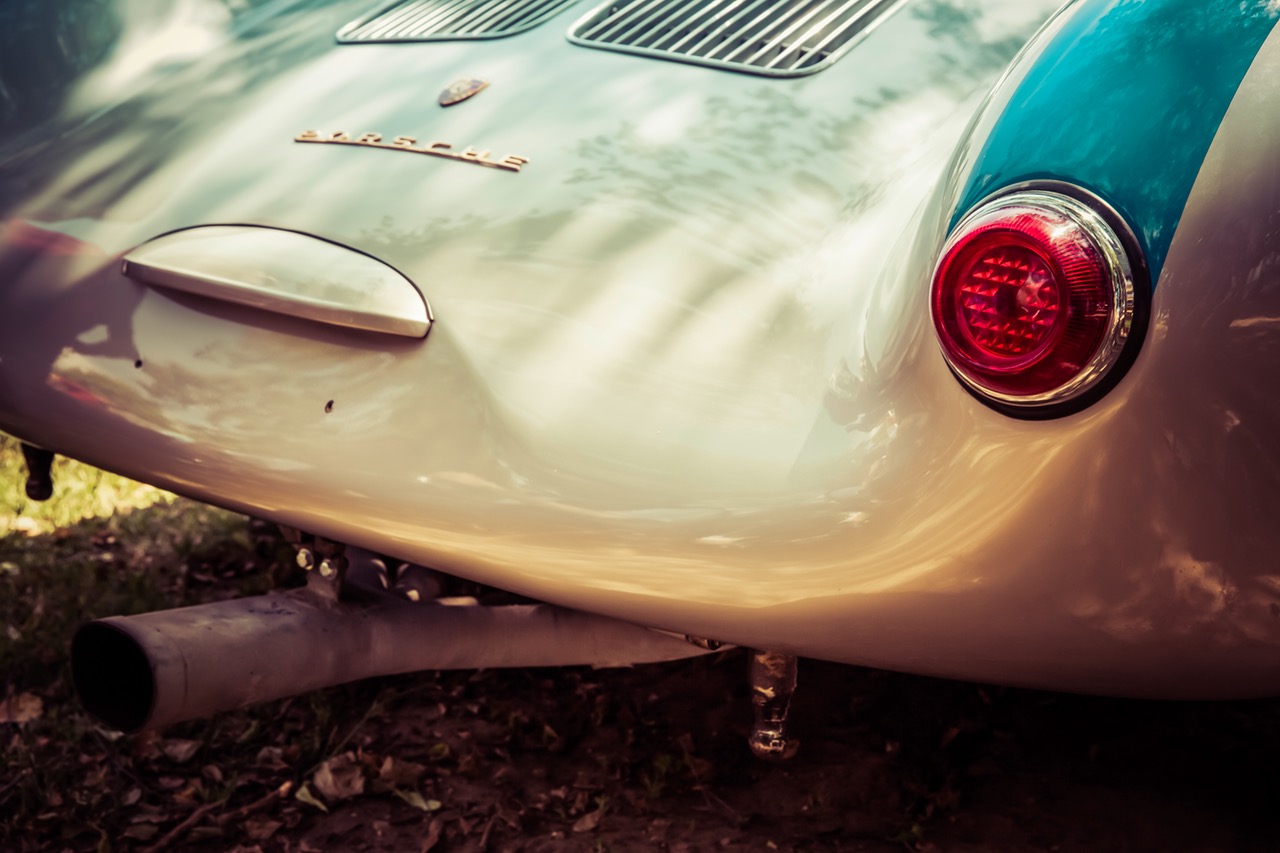 I'll never forget the first time I saw a James Dean film. I was in a Classic Movie Club in high school and one of the first films we watched was Rebel Without a Cause.
I absolutely fell in love. I went out and bought a box set of all of his movies, then later bought the film made about his life starring James Franco. I even named my old car after his car, though mine was a female.
One of Dean's passions was racing, which led to the tragic death of a young and rising star in 1955. He was just 24 years old.


Acting and Racing Career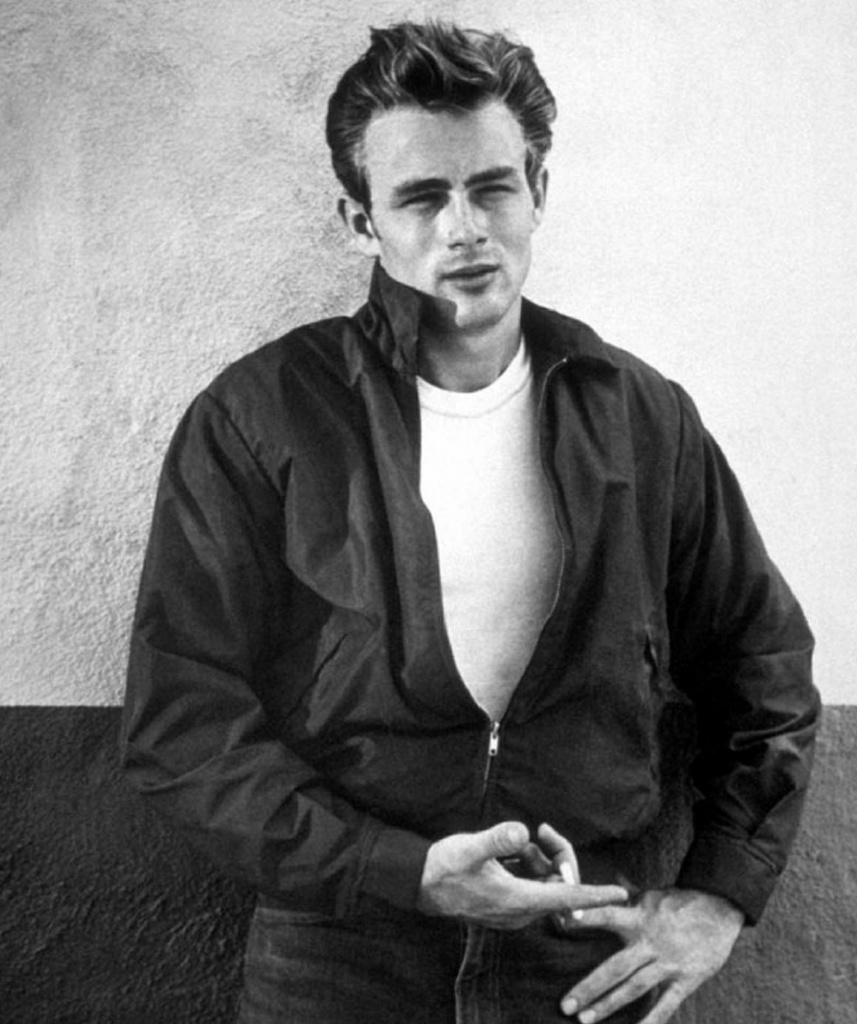 James Byron Dean was born on Feb. 8, 1931 in Indiana. His family moved to California where he attended elementary school but was sent back to Indiana to live with his aunt after his mother passed away when he was just nine years old. This was tragic for him as he was very close with his mother.
While in high school, Dean cas very active in a number of sports and clubs, including drama club. After graduation, he moved back to California to live with his father and stepmother where he began going to college for law but soon switched schools and majors to drama. However, he dropped out in 1951 to pursue a full-time career as an actor.
Later that year, he moved to New York City where he worked a few acting jobs and became a member of the Actors Studio and studied method acting. Roles he played during these years led to his successful Hollywood career.
Dean became interested in racing in 1954. He purchased his first car after filming East of Eden and competed in his first race right before he began filming Rebel Without a Cause. He placed first in the novice class and second in the overall event at that race. His racing career was put on hold when his contract for Giant forbid him from participating in races.


Porsche 550 Spyder
James Dean traded in his 1955 Porsche Super Speedster for a new Porsche 550 Spyder on September 21, 1955. While on the way to a race on September 30, 1955, Dean was driving the new car to break it in and was involved in a fatal accident.
The Porsche 550 Spyder was produced from 1953 through 1956 and is one of the top reproduced classic cars today. These cars weighed nearly 1,984 lbs and featured a seamless frame of steel tubing. They could reach a top speed of around 140 mph and featured a 4-speed, standard transmission (plus reverse).
Originally, Dean was not going to drive his new car to the race but it was recommended he get used to the car beforehand. Traveling with his passenger, professional photographer Sanford H. Roth, he was pulled over for speeding at around 3:30 p.m., which prompted them to change their route so that they traveled through Route 166/33, a known shortcut amongst sports car drivers nicknamed —Racer's Road. " From there, they took Route 466 (now State Route 46) towards their final destination.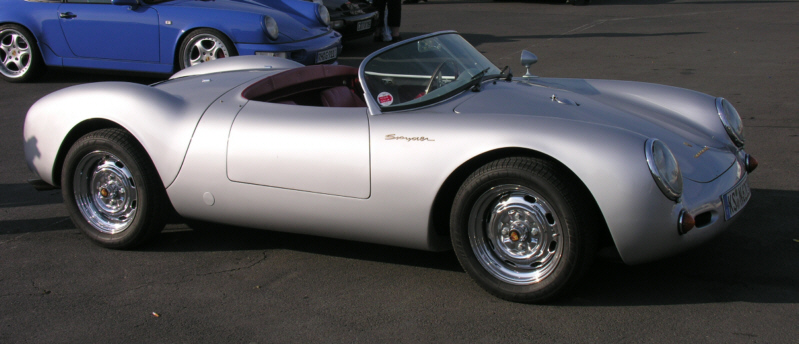 Dean drove ahead of his friend, Bill Hickman, who was following with a trailer. Roth was planning to shoot a documentary photo series of Dean at the race. Along the way, they encountered a 1950 Ford Tudor at an intersection. Dean tried to sidestep the car by driving around the front of the vehicle but was unable to avoid a collision. The glare of the sun likely made Dean's car nearly invisible to the Ford's driver.
Dean's passenger was thrown from the car but only suffered minor injuries while Dean was held in by his seatbelt and was reported dead on arrival at the hospital at 6:20 p.m. he suffered a broken neck and both internal and external injuries. Both Dean's passenger and the driver of the other car survived.
About 600 people attended Deans' funeral on October 8, 1955, with over 2,400 fans gathering outside to mourn the loss of a Hollywood icon.


Curse of the Spyder
Stories of a cursed car started with the man who first bought the wrecked vehicle after the accident: George Barris— the same man who customized his car with the iconic number —130 " and red stripes (it wasn't until later that Dean had —Little Bastard " painted on by Dean Jeffries, a master pinstriper). Barris placed the car on public display in 1956 and from then through 1960, reports of spectator injuries and death surfaced.
One death was of a man named Dr. McHenry who was driving a car that used the engine from Dean's car. On two other non-fatal occasions, two wheels from Dean's Porsche blew out simultaneously and another driver's car locked up, rolled, and struck a tree during a race. The car was featured in car shows over the years where it reportedly caught fire and eventually disappeared.
The car's curse was featured in an episode of Supernatural where characters believed to have found James Dean's car. The car has been mentioned in pop culture throughout the years.


To this day, neither of James Dean's Porches have been found.
---
Shop

PSC

—for everything you need to take care of your car— classic or not!
---
Sources:
https://en.wikipedia.org/wiki/James_Dean https://en.wikipedia.org/wiki/Porsche_550 http://jalopnik.com/5113390/the-curse-of-james-deans-little-bastard https://en.wikipedia.org/wiki/Death_of_James_Dean#.22Curse.22_of_Dean.27s_car http://www.history.com/this-day-in-history/james-dean-dies-in-car-accident http://supernatural.wikia.com/wiki/Fallen_Idols