By Matthew Blockus on Aug 06 2015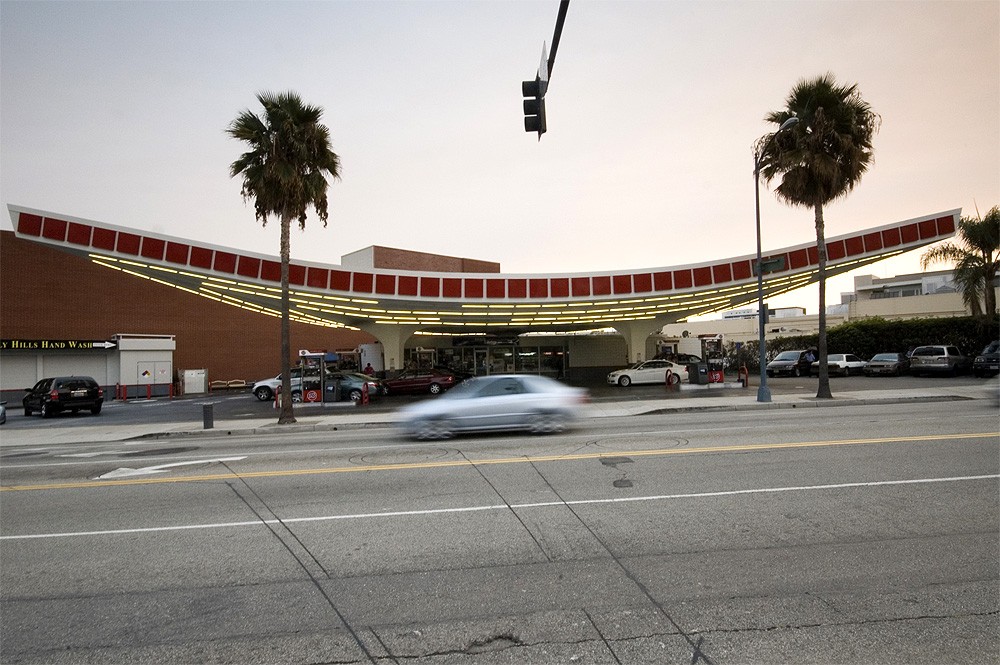 There's a new landmark welcoming people to the heart of Beverly Hills a gas station.
Jack Colker's 76 Station, catty-corner from Beverly Hills City Hall, was originally supposed to be a part of the Los Angeles International Airport. It was designed in the 1950's by Gin Wong, who intended for the building to look different from every angle.
The station features curved architecture and lighting. According to Wong in a Los Angeles Magazine article, The inspiration came from the airport itself. " Eventually, however, the airport changed its mind about the station. A contest was held to see who would take ownership of the structure. The winner's station was at the corner of Crescent Drive and Burton Way.
Wong says that people appreciated the architecture's simplicity at the time and he notes that it still hasn't lost its modern look. It was designed almost 60 years ago and has lost none of its modernity, " he says. That, to me, is a design that withstands the test of time!