By Sarah Simonovich on Apr 06 2017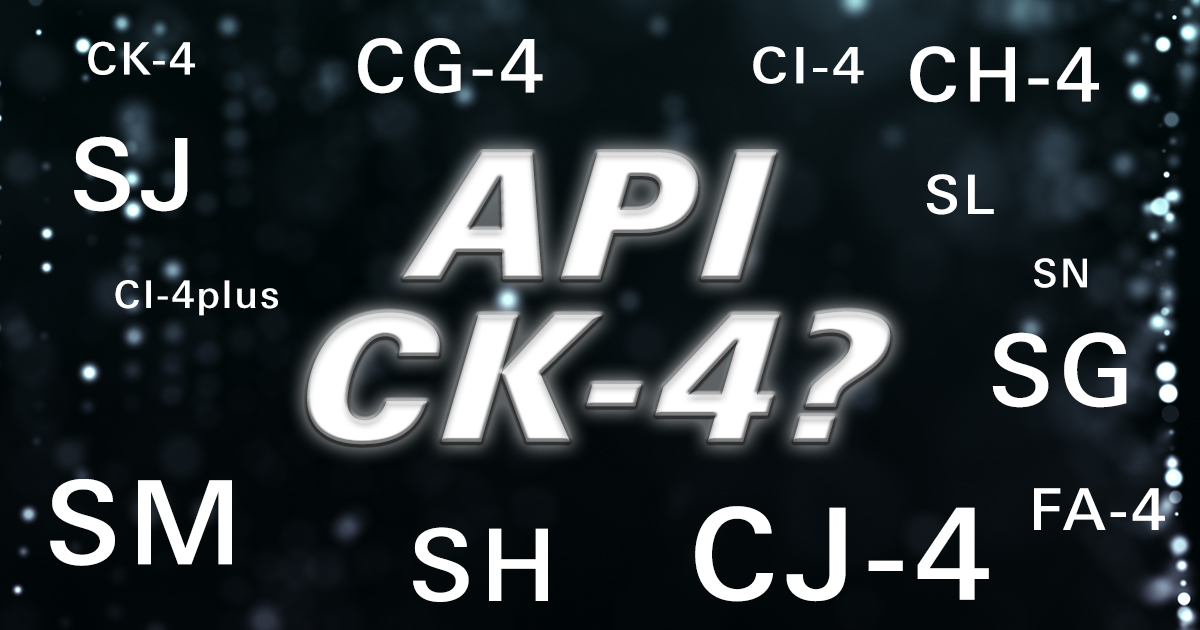 Selecting the right oil for your vehicle is critical in ensuring it remains a smooth-running and well-oiled machine. And just as your engine oil gets old and needs to be replaced every so often, so, too, do the standards for both passenger car and diesel engine oils.
Modern Engines Need Modern Oil
"They don't make em like they used to. "
While this is often said with more than a hint of nostalgia (and maybe even some sadness) regarding the unimaginative car bodies these days, the same could be said about the engines. But this isn't a bad thing.
New technologies and materials have influenced the design of modern engines, as have newer emission regulations. And as changes are made to the engines, the lubricants must also undergo changes to meet these new demands. Because engine oils play an important role in maintaining your vehicle and its performance capabilities, they must stand up to the stresses of modern engine requirements.
The evolution of engine and oil technologies go hand in hand.
When it comes to talking oil categories, these are not static. That's why organizations such as the American Petroleum Institute (API) and the International Standardization Approval Committee (ILSAC) create new oil specifications to allow for improvements in fuel economy, emissions, and overall performance in correspondence with engine requirements for both gasoline and diesel engines.
As of December 2016, new API certified diesel engine oils have been available. For gasoline engines, ILSAC GF-6 should be available early 2018 and the next generation GM Dexos1 is becoming available now. The new license will be GM dexos1 GEN2.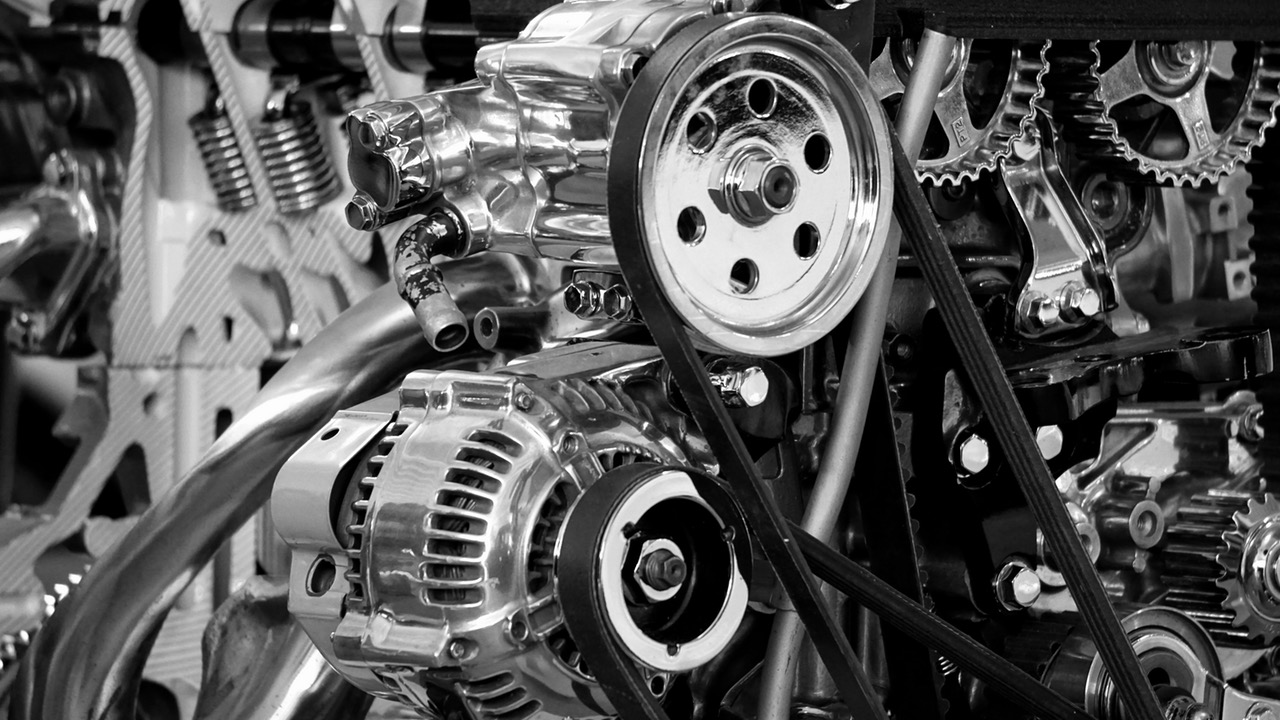 Diesel
In 2016, the API's Lubricants Group approved two new diesel oil specifications to address the needs of future, current, and even aging engines. These new Heavy Duty Engine Oil (HDEO) categories, CK-4 and FA-4, have been developed to protect new and current engine technologies, meet government regulations for reducing emissions, and to ensure performance-measuring tests are in place.
Modern diesel engines utilize new metal tech and also run at hotter temperatures and higher pressures. These increased performance demands require higher performing oils. Demands for improved fuel consumption and new EPA and NHTSA emission legislation have also influenced the development of CK-4 and FA-4 oils.
API CK-4
CK-4 oils have been developed to replace today's lubricants for use in high-speed, four-stroke cycle diesel engines. These oils are for engines designed to meet 2017 model year on-highway and Tier 4 non-road exhaust emission standards and are backwards compatible with most applications OEMs recommending CJ-4 oil. They are formulated for use in diesel fuel applications ranging in sulfur content up to 500ppm.
This new category brings significant benefits over CJ-4 oils, a category which was introduced in 2006. The new CK-4 oils have improved shear stability, oxidation resistance, and aeration control compared to prior categories. The chemical limits used for CJ-4 oils remain in place for Ck-4 oils (these chemical limits were introduced with diesel particulate filters in order to reduce particulate matter).
---
---
API FA-4
Besides the CK-4 engine oils, the API also released a second category: FA-4. This category describes certain XW-30 oils formulated specifically for use select high-speed, four-stroke cycle diesel engines that meet 2017 model year on-highway greenhouse gas (GHG) emission standards.
Like CK-4 oils, these provide similar improvements over previous category specifications, such as CJ-4. They provide higher protection against oil oxidation, viscosity loss (due to shear), oil aeration, catalyst poisoning, particulate filter blocking, engine wear, piston deposits, degradation of low and high-temp properties, and soot-related viscosity increase.
However, the use of FA-4 oils are much more limited than CK-4; these are only intended for use in newer on-highway diesel engines, and it is important to note that they are not backwards compatible or interchangeable with API CK-4, CJ-4, CI-4 PLUS, CI-4, and CH-4 oils. Check with your engine manufacturer recommendations to see if API FA-4 oils are compatible with your applications.
Gasoline
Much like their diesel counterparts, lubricants for gasoline engines are also categorized to meet new standards for engine requirements. These new service categories are released every few years to better reduce emissions, increase fuel economy, and increase protection against sludge. The Corporate Average Fuel Economy (CAFE) standards put into effect by the National Highway Administration (NHTSA) in 2012 is influencing new oil category standards. Improvements in engine design, as well as more efficient technology, calls for improved lubricants.
ILSAC GF-6
Both the API and International Lubricants Standardization and Approval Committee (ILSAC) set the standards for lubricant specifications. The most current API service category for automotive gasoline engines (SN) was introduced in 2010. The most current ILSAC specification, ILSAC GF-5, was also introduced in 2010; however, ILSAC GF-6 is currently in development and is expected to be released sometime in early 2018.
ILSAC GF-6 is expected to be divided into sub-specifications: GF-6A and GF-6B. The primary differences between the two will concern viscosity grade and high temperature, high shear (HTHS) performance. GF6-A will be backwards compatible with GF-5 but will improve fuel economy, performance, and offer better engine protection while maintaining durability. GF-6 will perform near-identical to GF-6A but with an aim of lower HTHS for increased fuel economy benefits. GF-6B oils can then potentially operate at viscosity ranges of less than 0W-20.
---
---
Dexos1 GEN2
In 2011, General Motors introduced their own stand-alone specification for engine oil known as dexos1 (for gas engines) and dexos2 (for diesel engines). The dexos specification is specifically meant to complement GM's engine technology. What separates dexos-approved oil from API approved oil is extended proprietary testing not included in other industry standards. This is not to say that non-dexos1-licensed, GF-5 approved products won't pass the additional testing; the manufacturer just might not choose to do it due to the additional expense associated with the testing and licensing of the product.
The next generation of dexos1, called dexos1 GEN2 is being replaced in the market now and will be the only GM approved product by September of 2017. Since GM model year 2015 there has been a significant increase in vehicles powered by Direct Injection Gas and Turbocharged engines. These engines need even more specialized oils for protection against higher temperatures, low-speed pre-ignition issues, and engine wear. GM dexos1 GEN2 is backwards compatible with previous GM dexos1 requirements.
---
---
Sources:
http://www.api.org/products-and-services/engine-oil/eolcs-categories-and-documents/oil-categories
http://www.oilspecifications.org/ilsac.php
https://passenger.lubrizoladditives360.com/specifications/gf-6/
https://commercial.lubrizoladditives360.com/moving-up-to-api-ck-4/
http://www.underhoodservice.com/autologic-diagnostics-introduces-assistfix-program/
http://www.centerforqa.com/dexos-about/