By Kendra Kuhar on Jan 01 2018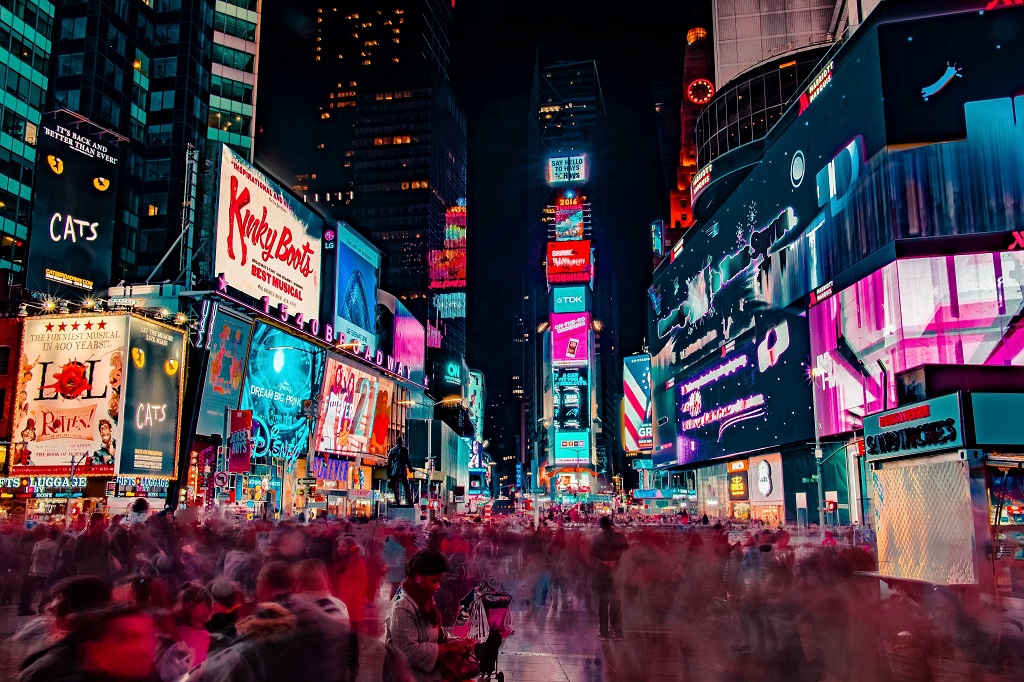 Each year, you may tune in or even go to watch the New Year's Eve ball drop in Times Square at midnight. The ball begins its descent at 11:59 and there is a countdown to the year's final minute. As the clock turns midnight, crowds of people celebrate and fireworks go off around the New York City skyline and surround the New Year's Eve Ball--but where did this tradition come from?
Time Ball History
The New Year's Eve Ball is historically considered to be a type of "time ball."
The first time ball was made in Portsmouth, England in 1829 and hung up in view of the harbor so ships were able to keep accurate track of the time.
Britain was a maritime power at that point and time was a crucial component of the industry. Ship captains referred to the ball to set their chronometers. Although the time balls had a practical use, they also attracted large crowds of town locals; by 1844, there were 11 types of the time balls worldwide.
New Year's Eve in Times Square
The first New Year's Eve Times Square celebration was in 1904. However, the first New Year's Eve Ball didn't make its first descent until 1907. It was constructed of iron, wood, and decorated with one-hundred 25-watt lightbulbs. The structure was five feet in diameter and weighed 700 pounds.
Jacob Starr, an immigrant metalworker who founded the sign-making company, Artcraft Strauss, built the Ball. He was responsible for lowering it each year for most of the twentieth century.
The original Ball was replaced in 1920, made entirely of iron, and weighed 400 pounds. An aluminum Ball replaced it in 1955 and came in at only 150 pounds.
The 1980's brought an I Love New York " theme featuring a Ball with red light bulbs and a green stem to resemble an apple, which was used from 1981 to 1988.
https://www.youtube.com/watch?v=5OMQCSvVgmc
The more traditional white Ball returned and welcomed the New Year until 1995 when it was upgraded to one with an aluminum rhinestone-covered exterior and computer controls until 1998.
With the arrival of a new millennium in 2000, the Ball debuted at 11:59 pm on December 31 with Waterford Crystal and Philips Lighting. A similar ball, the Centennial Ball, was used in 2007 to mark 100 years of the New Year's Eve Ball drop and showed more brightness and color than ever before. The Centennial Ball inspired a permanent Big Ball attraction to be established in Times Square. It contains 2,688 Waterford Crystal triangles lit up by 32,256 Philips LED lights and can be viewed at any time throughout the year.
While the New Year's Eve Ball has significantly changed over the last century, the tradition of welcoming the New Year has not. Each year, hundreds of thousands of people gather in One Times Square and wait for the Ball to be lowered.
Approximately one billion people watch the ceremony from their televisions, and it's often broadcast at New Year's celebrations throughout the country such as concerts and parties. The symbolic welcome to the New Year is a wonderful and meaningful tradition we look forward to every year.
Here's to a happy and healthy 2018!
---
Sources:
https://www.timessquarenyc.org/times-square-new-years-eve/nye-history-times-square-ball
http://time.com/4608451/new-years-eve-ball-drop-history/