Posted by Petroleum Service Company on Mar 03 2020
Racing Season has officially started!!!
For all you racers, make sure you are getting the optimal performance out of your engine with the correct racing fuel.
Even if you don't drive a 1200 horse power vehicle around a track, Sunoco has high performance fuels for all applications.
Sunoco Optima will have you "Dumping The Pump!", that is the regular pump gas you get at your local Gas Station.
Sunoco Optima is 95 Octane Unleaded Fuel has advantages that all gas engines around your home, work, lake… can benefit from.
Benefits of Sunoco Optima
95 Octane provides a higher level of performance beyond anything you can find at the pump.
Contains no ethanol which help eliminate water issues- Think Boats, Motorcycles, ATVs, Lawn Equipment…
Can be stored up to 3 years which makes it great for applications that see limited use like Lawn & Outdoor Equipment, Generators…
Multiple container size options for storage and transport convenience.
Now pre-blended with Synthetic 2 Stroke Cycle Motor Oil in convenient, ready to use containers for all of your small engine applications.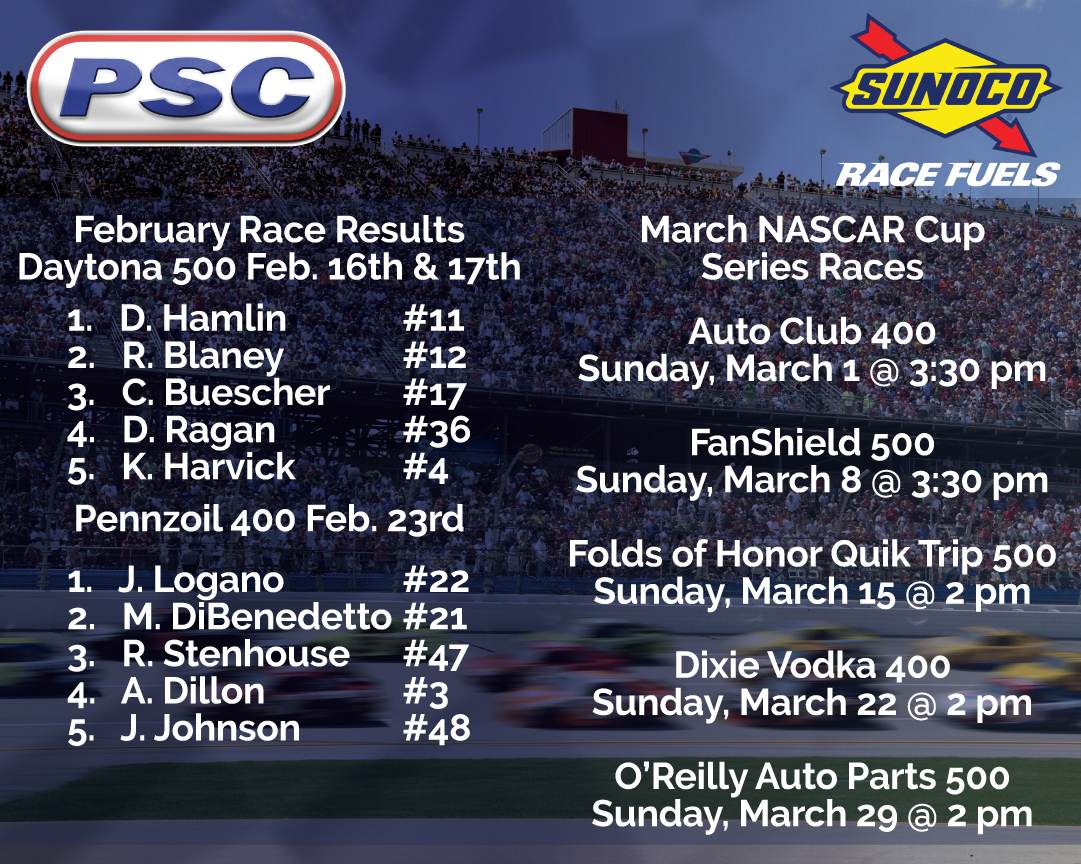 Stats and race schedule are reported from the Official NASCAR website.
---
---