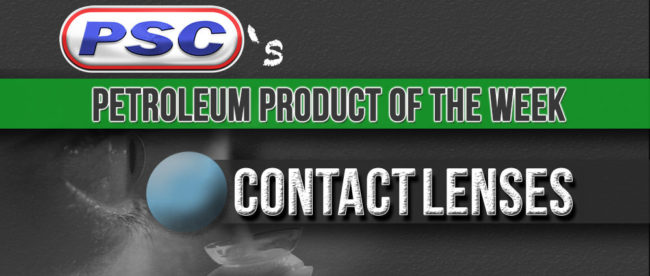 Have you ever seen someone struggle to put in contact lenses?
It's hilarious for the first 2 minutes and then it becomes rather frustrating to endure: even for the observer.
A quite reasonable phenomenon, though, as there's something decidedly unsettling about sticking your own finger into your eye; but as most of us do to avoid that ever-unflattering pair of frames, you just gotta' pay the piper.
The subtle magic of these flimsy little things often gets overlooked -- you've begrudgingly squished slimy shells of clarity upon your cornea every morning since the class bully first called you four-eyes, but you've never realized how spectacular these miniature apparatuses are.
Most probably , the whole notion of 20/20 vision has escaped you perhaps you've even forgotten the first moment you had slipped on a pair of frames and waxed philosophical: Boy ...life is just as hard: even with all of these distinct edges. "
But thankfully, the following information may just grant you reprieve from your woes: the process of making contact lenses is absolutely exhilarating.
Well, it's cool. It's definitely cool.
Soft contact lenses are made from a unique polymer that is malleable, colorable, and most importantly capable of absorbing water without diminishing their structural integrity. Such are the capabilities of a petroleum-based polymer; while the inimitable physical properties of oil contribute greatly to life as we know it, the refinement/extraction of polymer is one of those processes that sneak right under our nose.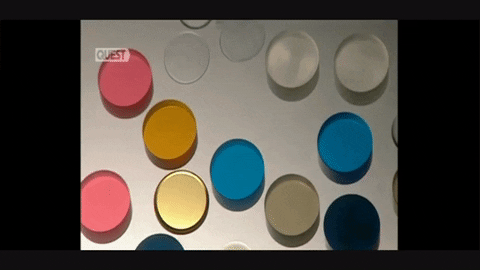 Polymers may be found naturally in petroleum but are also manufactured via a specific chain of chemical reactions. And while polymers aren't the subject at hand, they make up nearly 100% of the composition of soft contact lenses.
The manufacturing process of corrective contact lenses begins with small polymer discs, often dyed to a specific color (the slight tint of contact lenses is not accidental the subtle coloration of the lenses makes them easy to find when dropped). These discs are then rotated at a rate of 6,000 times per minute while the soon-to-be lenses spin, an industrial diamond puts varied amounts of pressure on the disc, carving out the inner-curvature of the lens.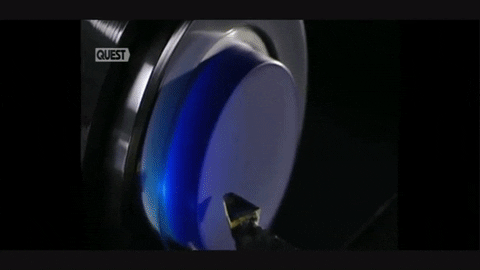 Polymers, Lubricants, and Waxes
After the diamond works out the rough shape, an abrasive paste is then applied to the concave lens, and polished at high speeds to make certain that the surface is as smooth as possible. At this point, the outer surface of the lenses still need to be shaped. The lens is then coated in a special wax that once dry is carved down to reveal the outer surface of the lens. Both surfaces and the rim are then polished by machine and then by hand, respectively.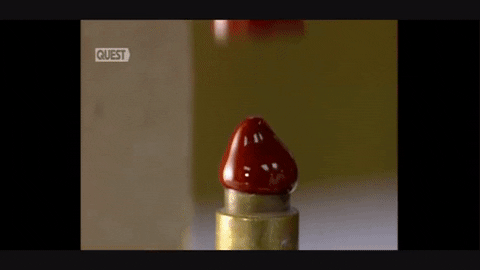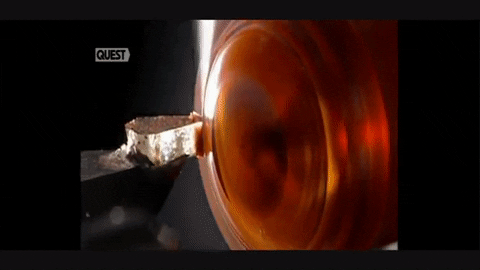 At this point, the polymer lens is immersed in a saline solution remarkably, the polymer is capable of becoming saturated by the solution, allowing for the familiar consistency of soft contact lenses. Still, the process is not yet done. Various tests are undergone to ensure the precision of the lens, a smooth surface, and its prescription; if the lens should fail any of these tests, it is tossed and remade.
The lenses that pass all tests are then sterilized and bottled in a solution that may keep them sterile for up to seven years. Making one single contact lens from start to finish (when you exclude the hydration process) takes about 15 minutes. And while the polymers used in this process have reduced crude oil to a shred of its former self, this natural substance is nonetheless indispensable to the contact-making process.
Oh, and that computer-powered, diamond-tipped, contact-carving machine we'd wager a ISO VG 32, 10W Hydraulic Oil?
What do you think?
---
SOURCES
http://www.petroleum.co.uk/plastic-production