By Sarah Simonovich on Oct 19 2016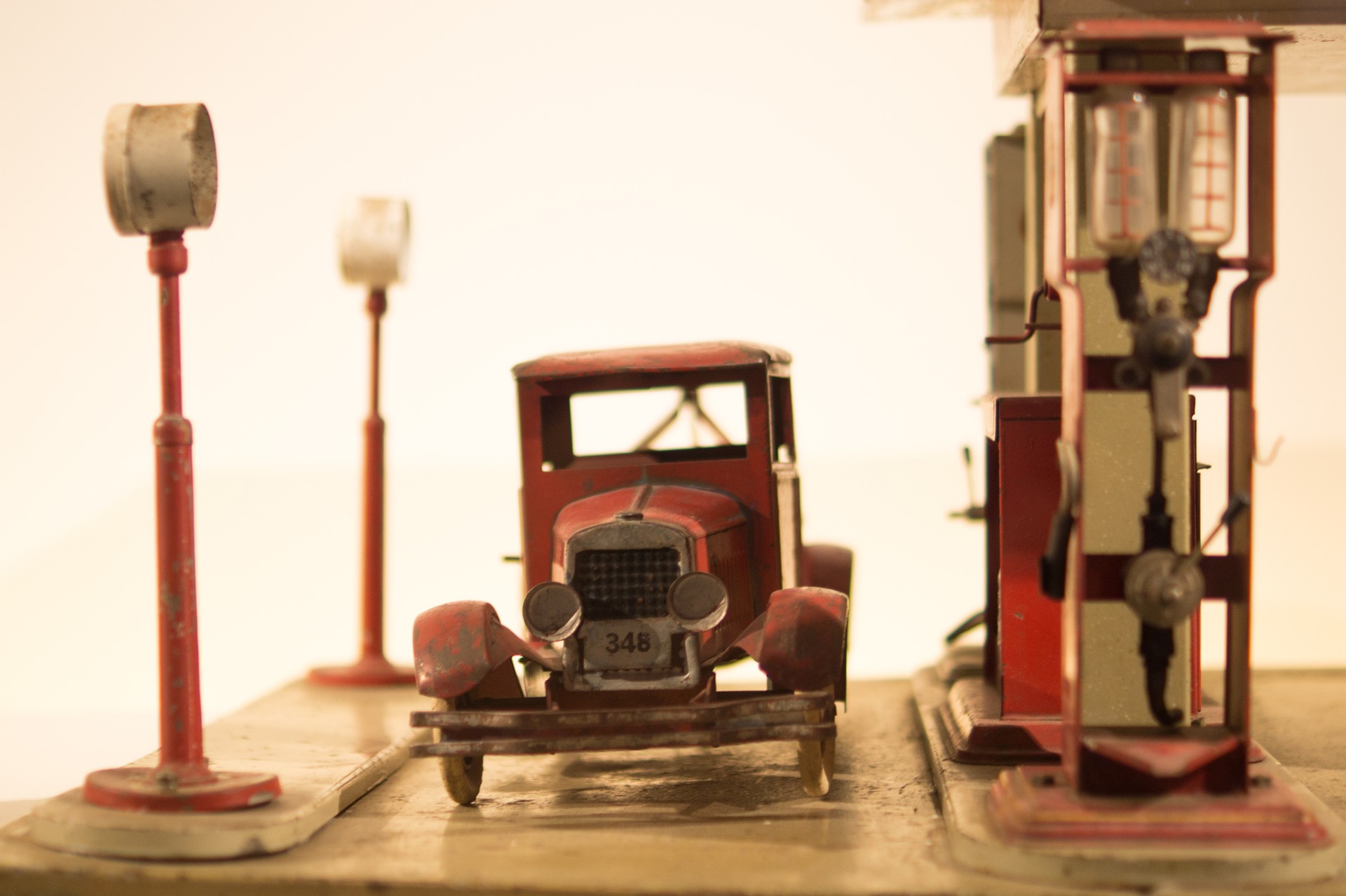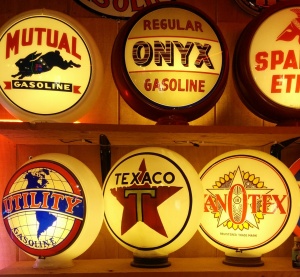 Gas and oil company memorabilia is a favorite category of collectibles. So much so that it even has its own term— petroliana refers to related to gas stations and the petroleum industry.
Petroliana focuses on advertising— gas pumps, oil cans, road maps, and signs from major names like Mobil, Texaco, Standard Oil, Phillips 66, Shell, Sinclair, and Esso, as well as regional oil company brands like Signal, Gilmore, and Wilshire.
These companies have also put out other promotional memorabilia throughout the years that have attracted the interests of petroliana collectors— things like glassware, transistor radios, thermometers, keychains, and even toys.
Gas Station Trucks
Toy trucks have been an especially popular promotion used by oil companies to secure loyalty at the retail level. Starting in the late 1940s through the 1960s, oil companies were looking for ways to new attention-grabbing ways to attract attention and enhance sales. Offering a cheaply priced toy branded with the company logo proved to be effective.
Gulf produced a miniature gas station in the late 1940s, so many consider them to be the pioneer of promotional gas station toys. Starting in 1959, Texaco began offering a yearly toy promotion, which continues today.
Other companies (past and present) with toy truck promotions include Amoco, BP, Citgo, Clark Oil & Refining Corp., Coastal Oil & Gas Corp., Conoco Inc., Crown Central Petroleum Corp., Fina, Exxon, Getty, Gulf, Humble Oil, Marathon Oil Corp., Mobil, Phillips 66, Quaker State, Royal Dutch/Shell Group, Sinclair, Sunoco, and Unocal. Chevron began offering blue and orange Gulf Oil tankers (and other trucks) in 1994.
Mobil Oil
Mobil Oil, which encompasses brands such as Exxon, Standard, Socony, and Vacuum Oil, is particularly popular among petroliana collectors. This may have something to do with their particularly memorable marketing, including the red Pegasus and the red gargoyle. But while collectors around the world may seek out oil bottles, cans, calendars, matchbooks, gas globes and gas pumps, toy trucks are also popular among Mobile memorabilia collectors. In the US, Smith-Miller built top-of-the-line Mobil trucks with retractable hoses and Tootsie Toys made more affordable two-piece vehicles. Other companies also manufactured Mobil toy trucks, such as Dinky Toy of England.
This year is the 20th anniversary of the 1996 collectible toy truck. This particular Mobil truck features "authentic sounds," "authentically detailed decals," working head and tail lights, a working lift to load/unload cargo, and a die cast steel chassis and a heavy-duty plastic.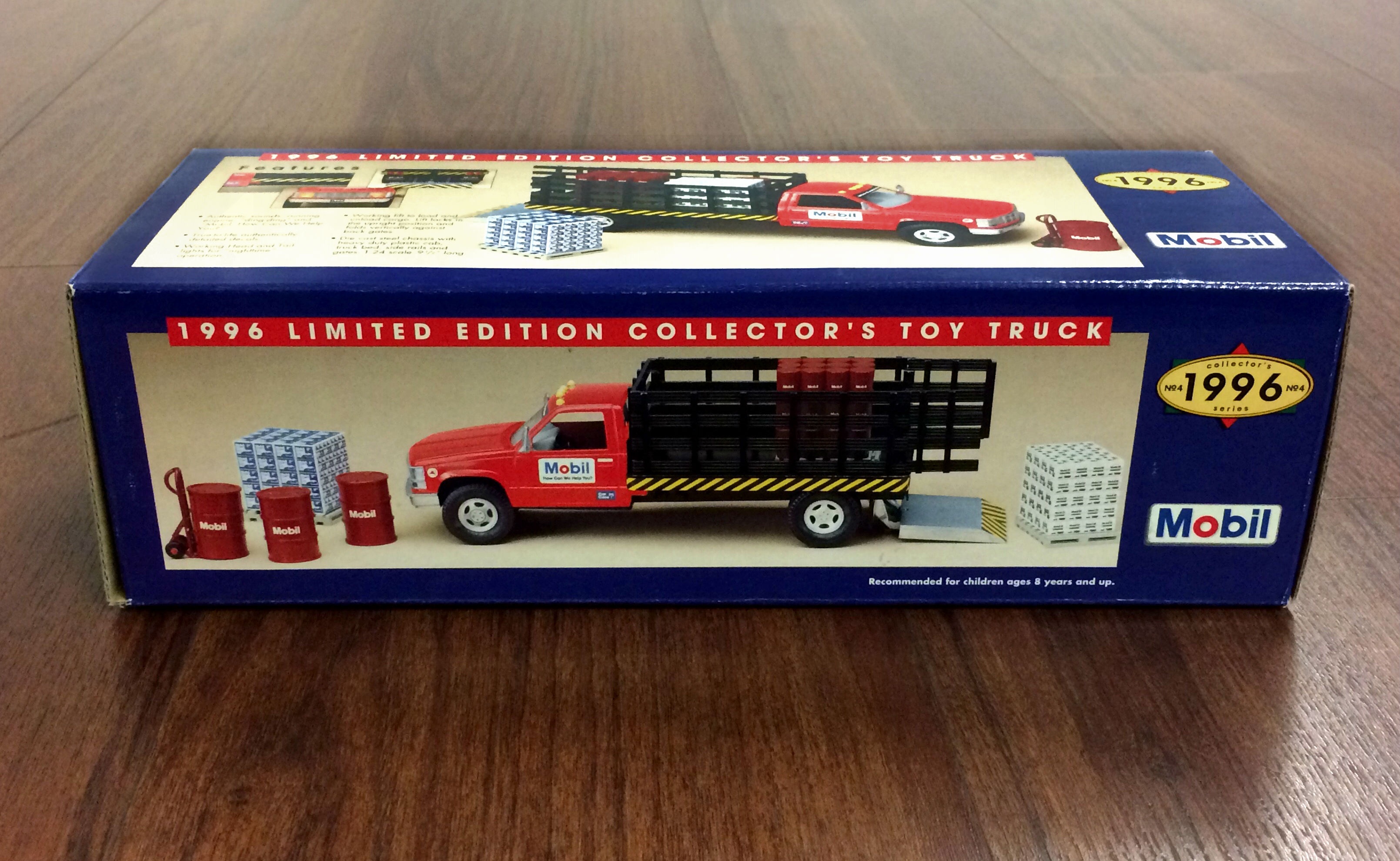 ---
Collectors seek out —petroliana for a variety of reasons--childhood memories, an appreciation of craftsmanship, or even a reverence for history. But whatever the reason, one thing is certain: gas and oil memorabilia, including toy trucks, has —long been a favorite topic among collectors, and that testament still stands true today.