By Kayleigh DeMace on Feb 20 2017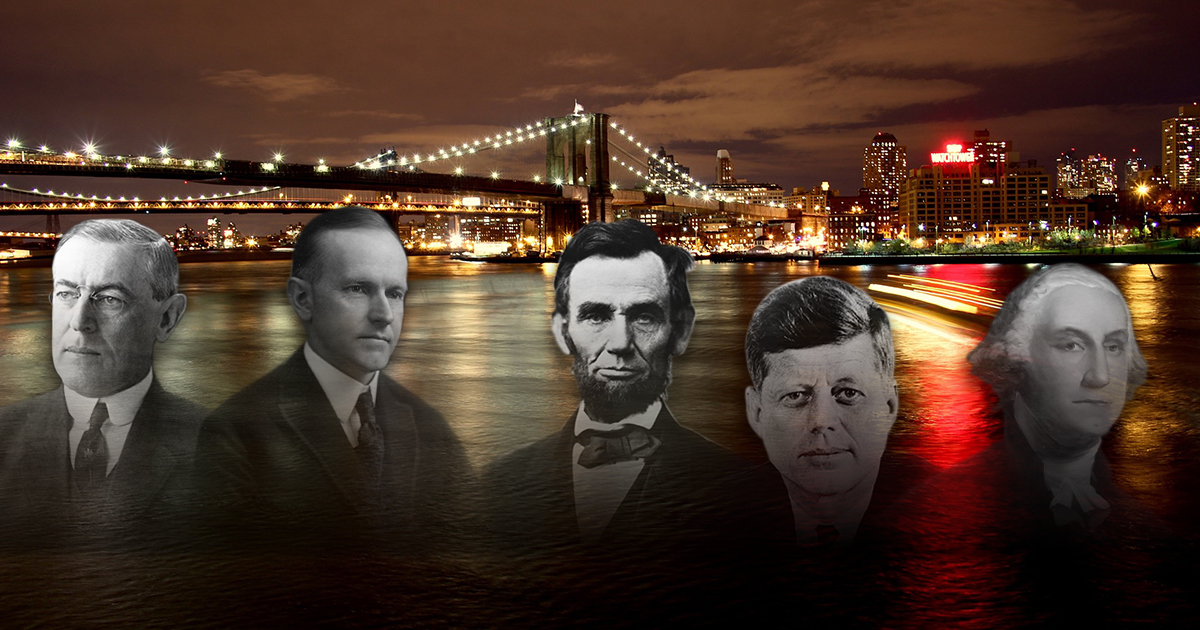 This Presidents' Day, everyone at Industrial Outpost is taking the time to celebrate what it is to be an American. We are grateful for our presidents— past, present, and future— and all they have done and will do for our country.
At Industrial Outpost, we find the, well, industrial side of life fascinating. There are many buildings and monuments named after our presidents, so I thought I'd round up a few of them to celebrate this federal holiday.
Let's take a look at a few bridges named after U.S. Presidents, shall we?
George Washington Bridge

By Sorens at English Wikipedia, CC BY 2.5, https://commons.wikimedia.org/w/index.php?curid=1...
Designed by Othmar H. Ammann, construction of the bridge began in October of 1927 (90 years ago this year!). The bridge crosses the Hudson River between Manhattan, NYC and Fort Lee, NJ. It is owned by the Port Authority of New York and New Jersey, spans 4,760 feet across the river, and is 119 feet wide.
The GWB has two levels: the top level has four lanes going in each direction and the bottom level has three lanes in each direction. There is no foot traffic permitted on the bottom level, but the top level has pedestrian and bicycle pathways.
The GWB is a suspension bridge, and it was dedicated to George Washington on October 24, 1931, the day before it opened to traffic. It is a National Historic Civil Engineering Landmark.
Woodrow Wilson Memorial Bridge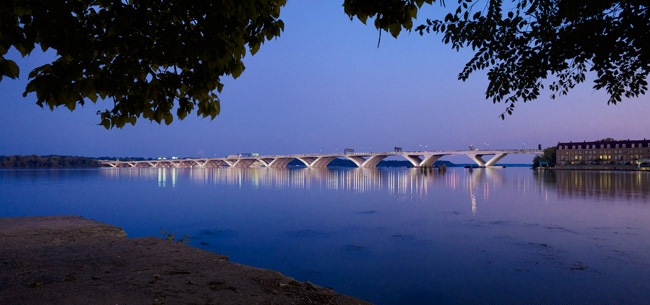 Woodrow Wilson Memorial Bridge, Alexandria, VA, Architect: Rosales & Partners
Located in Alexandria, Virginia and Oxon Hill, Maryland, the Wilson Bridge was headed by chief engineer Othmar Ammann and architect Cass Gilbert. It spans 6,736 feet across the Potomac River and is 70 feet wide. The bridge carries around 250,000 cars each day and the drawbridge is raised more than 250 times each year.
Fun Fact: A small portion of the bridge straddles a portion of Washington, D.C. So, technically, the bridge connects three jurisdictions. It's the only bridge in the United States to do so.
The bridge was officially named after President Woodrow Wilson when President Eisenhower signed the legislation into law when authorizing the funding of the bridge. Naming it after President Wilson was a means of honoring what would have been his 100th birthday in 1965. The bridge was opened to traffic on December 28, 1961.
Abraham Lincoln Bridge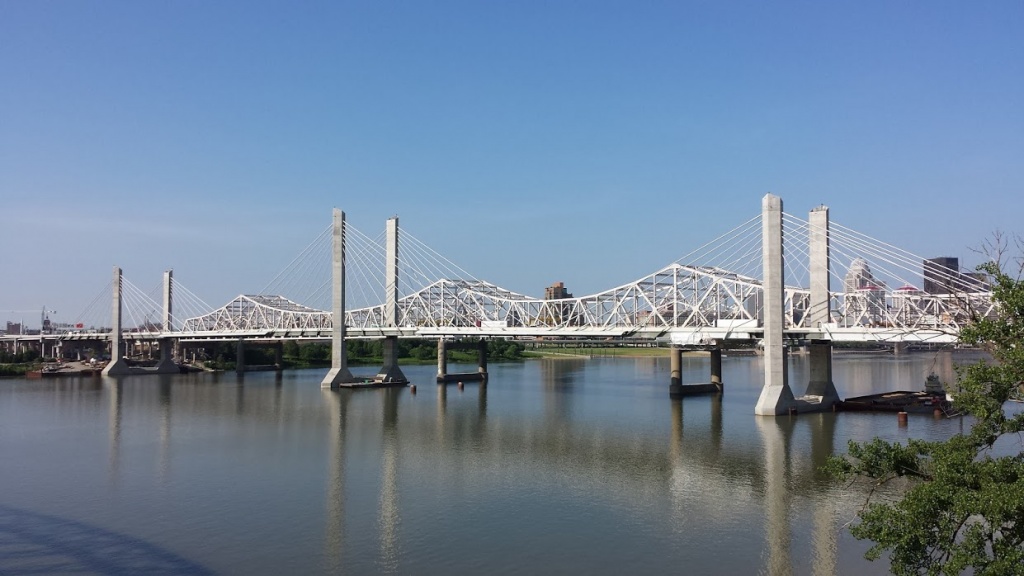 By Censusdata - I took this photoPreviously published: N/A, CC BY-SA 4.0, https://en.wikipedia.org/w/index.php?curid=507982...
The Abraham Lincoln Bridge crosses the Ohio River, connecting Louisville, Kentucky and Jeffersonville, Indiana. It is 2,100 feet long with a width of 700 feet. It opened on December 6, 2015 and a Structured Public Involvement protocol was developed by Drs. K. Bailey and T. Grossardt regarding the public's preference for the bridge's design.
There are six lanes of northbound traffic and, although original plans included pedestrian and bicycle lanes, there are none today.
Calvin Coolidge Memorial Bridge

By Denimadept - Own work, CC BY-SA 3.0, https://commons.wikimedia.org/w/index.php?curid=9...
Connecting the Massachusetts towns of Northampton and Hadley, the Calvin Coolidge Bridge boasts a daily traffic count of almost 35,000. It crosses the Connecticut River at a total length of just under 1,441 feet. It opened to traffic on October 12, 1939.
The bridge was built as a replacement to another that was destroyed in a 1936 flood. It was part of the Hayden-Cartwright Act to create jobs during the Great Depression. It was designed by W & L Engineering Co. with Desmond and Lord as architects. This deck truss bridge features beautiful art deco carvings and is part of the Hadley Center Historic District.
John F. Kennedy Memorial Bridge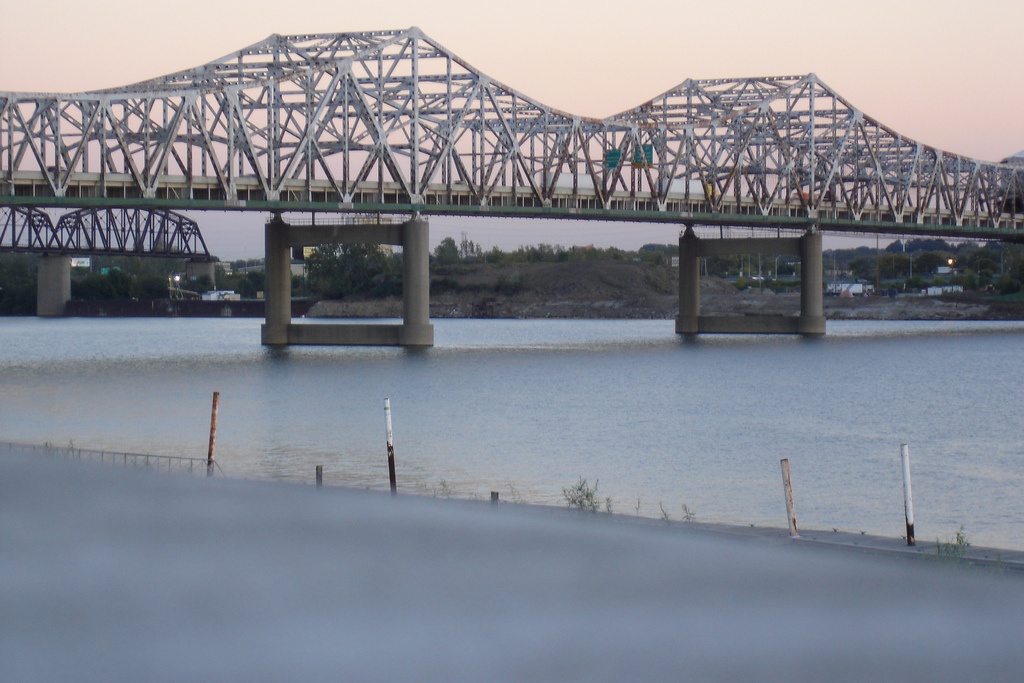 CC BY 2.0, https://commons.wikimedia.org/w/index.php?curid=7...
Standing right next to the Abraham Lincoln Bridge, the John F. Kennedy Memorial Bridge carries six lanes of southbound traffic across the Ohio River. However, it is longer than the ALB, spanning 2,498 feet.
The Louisville engineering firm Hazelet & Erdal designed the bridge, which was opened to traffic on December 6, 1963, just less than one month after JFK was assassinated.
Bridges are a major part of the industrial world. As stated above, some have played a major role in bringing jobs to areas during times of need. The industrial world and Petroleum Service Company share a great bond: industrial coatings. Without them, bridges would be much more difficult to build.
Learn more about the industrial coatings used for bridges here and here.
Happy Presidents' Day from all of us at PSC!
---
Sources:
https://en.wikipedia.org/wiki/George_Washington_Bridge
https://en.wikipedia.org/wiki/George_Washington
http://www.panynj.gov/bridges-tunnels/george-washington-bridge.html
https://en.wikipedia.org/wiki/Woodrow_Wilson_Bridge
https://en.wikipedia.org/wiki/John_F._Kennedy_Memorial_Bridge
https://en.wikipedia.org/wiki/Franklin_Delano_Roosevelt_Bridge
https://en.wikipedia.org/wiki/Calvin_Coolidge_Bridge
https://en.wikipedia.org/wiki/Abraham_Lincoln_Bridge
https://en.wikipedia.org/wiki/Ohio_River_Bridges_Project#Abraham_Lincoln_Bridge