By Sarah Simonovich on May 03 2017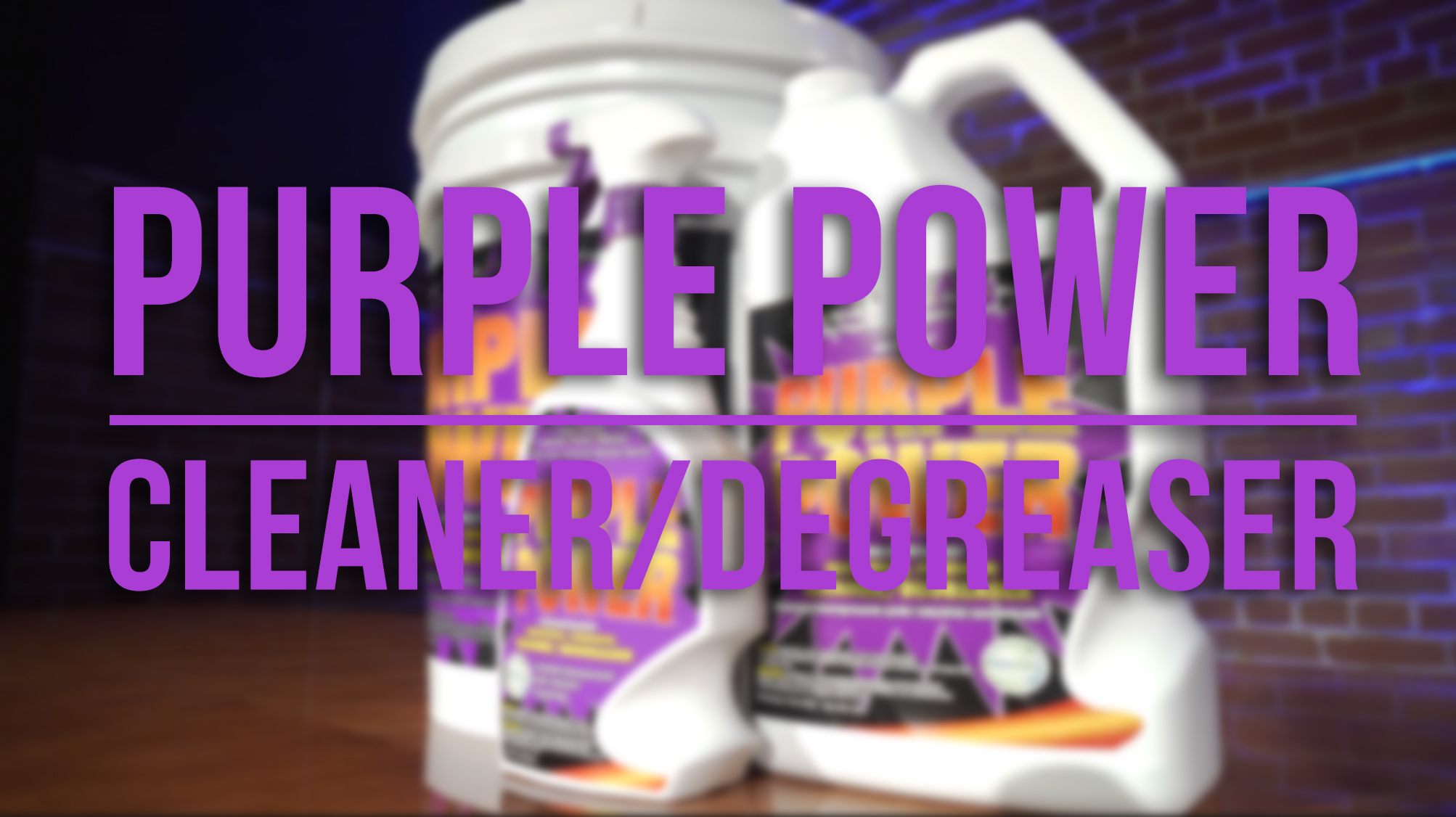 For Spring Dreamers and Dreaders
It's that time of the year: spring. You might not be much into the traditional spring cleaning, but it's getting harder and harder to ignore that ever-growing "To Do" checklist on the refrigerator.
All remnants of winter salt may be off your car, but now suddenly you have a dirty grill to contend with (Memorial Day is just around the corner!). If you plan on taking that boat out anytime this summer, you might want to clean her first. Your concrete patio? Outdoor furniture? Pool area? How about the kids' plastic swing set? And don't forget about all the indoor chores, too. If you've been busy working out in the garage or on your lawn, your tub and shower could probably use a little cleaning, too.
With such an exhaustive (and diverse) list of cleaning to do's, you might think you need to invest in a lot of different cleaning products. The good news? You really only just need one: Purple Power.
---
---
The Power of Purple
At PSC, we know the importance of industrial lubricants--they literally keep the world running smoothly. We also know that the need for industrial strength isn't limited to industry alone. That's why we believe that no matter what you're cleaning, you deserve a powerful solution.
Purple Power is an industrial strength, aqueous cleaner manufactured by Aiken Chemical Company under the Clean-Rite brand. Aqueous cleaners, like this cleaner and degreaser, are different from solvent-based products. Whereas solvents cannot be mixed with water (and therefore must be used at full concentration for specific purposes), aqueous cleaners like Purple Power can. Because they can be mixed with water, they can be further diluted to clean a wide variety of surfaces at different strengths.
Not only does Purple Power work well with water, it actually aids it in the cleaning process. The formulas we sell are highly concentrated (there really is power to Purple Power). The way it works is when you spray the product on the surface you're cleaning, it creates a barrier between the dirt and surface. With that barrier formed, water comes between them and lifts the stain away.
Uses
Purple Power is the #1 rated cleaner/degreaser on the market because it combines value and proven performance. One of the big benefits of this non-abrasive, non-flammable, and phosphate-free formula is its multipurpose performance characteristics. You can use it on your automobile, outdoors, indoors, in your pressure washer, and because it's certified biodegradable, you can even use it for marine purposes!
From truck tires to tile to linoleum and appliances, Purple Power can effectively clean up most of your spring cleaning list. The key to using one product for so many applications comes down to dilution ratios, which you can download here.
Pay attention to the dilution ratios so you don't accidentally damage surfaces and fabrics. As with all cleaning solutions, you should wear gloves and protect eyes and skin when using this product. Purple Power should not be used on automotive paint or glass. You should always test the product on inconspicuous areas first until you know whether it will cause damage.
---
For more information on Purple Power or any of the other products we carry, visit petroleumservicecompany.com