By Sarah Simonovich on May 05 2016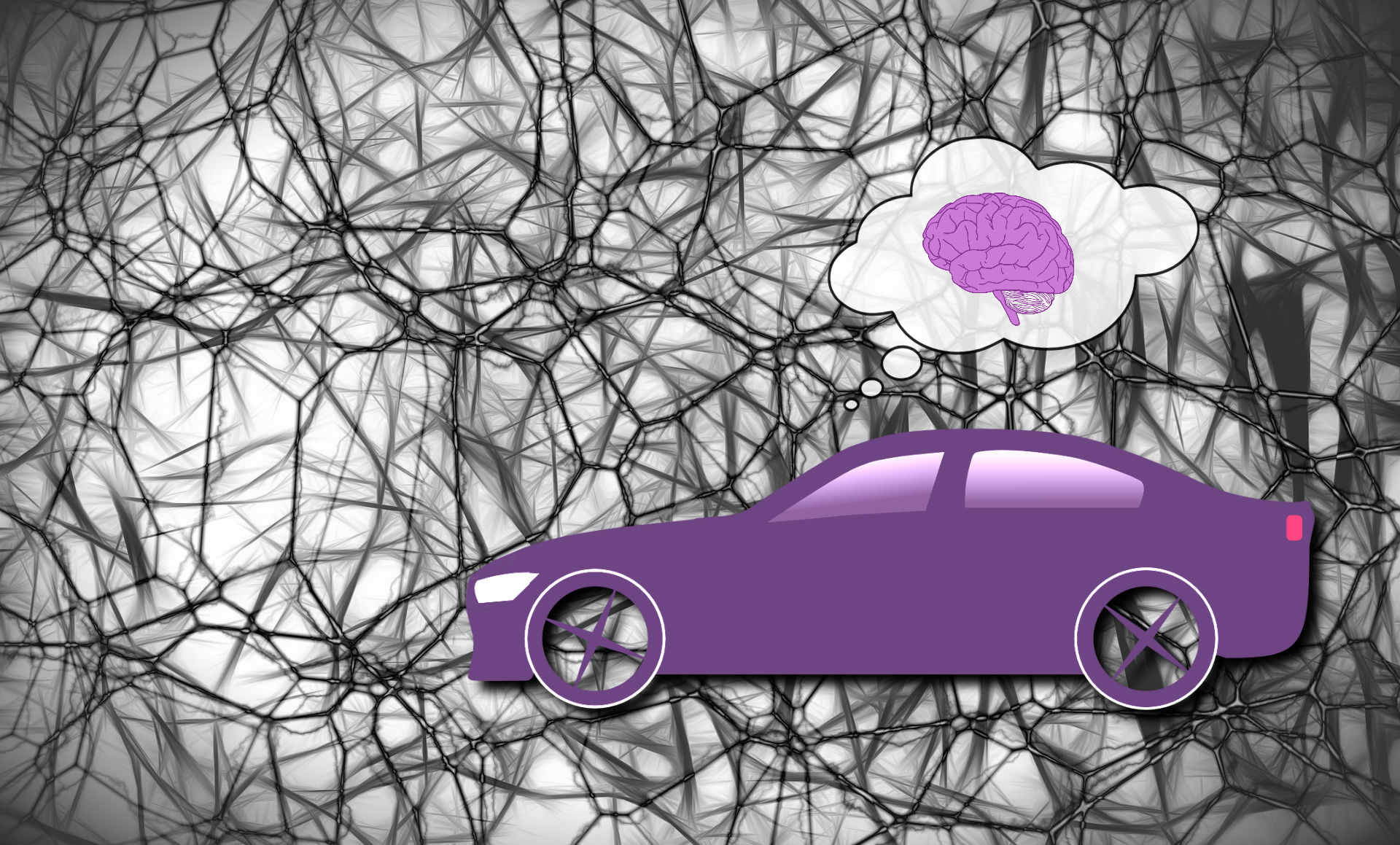 Baby, you can't drive my car ...
...because it's going to drive itself. Duh.
If you spend any time poking around the internet, you've probably encountered at least some glimpses into what many view as the future of the automotive industry: self-driving cars.
This revolutionary push towards autonomous vehicles is far from being a mere figment of futuristic possibility; in fact, the technology is pretty much already here (or at least will be here soon). Tesla's autopilot feature is certainly a step closer towards bringing similar tech to the general populace (if you consider Tesla's high price point plus the $2,500 activation fee compatible with the notion of general populace).
While far from fully-autonomous, Tesla's (incomplete-at-the-moment) autopilot function gives the vehicle the power and authority to change lanes, avoid vehicles and nearby hazards, speed up or down to follow at safe speeds, and essentially behave —like a safe and sensible human driver " (assuming such a thing exists? I jest ...sort of).

Tesla's Autopilot feature (source: Tesla Motors)[/caption]
Tesla isn't the only company that's taking the —hands-off " approach to vehicle technology, although they are arguably doing it with more press: big names like Mercedes, BMW, Google, and now Fiat Chrysler Automobiles (FCA) are all trying to connect with the self-driving trend.
Go Big or Go Home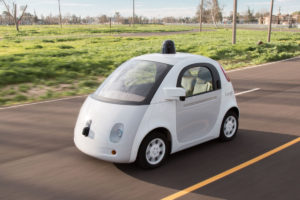 Google's self-driving vehicle (source: Google)
In a recently announced move, FCA and Google will be partnering up to develop self-driving prototype vehicles based on the Pacifica minivan. This move marks the first time Google has worked with an automaker to make its autonomous automobiles. FCA will design the minivans for ease-of-integration with Google's self-driving systems, including the computer hardware and sensors.
Choosing a vehicle in the style of a minivan allows Google to test the functionality, capability, and design requirements for a larger (and highly passenger-friendly) vehicle and also, to be sure, opens the market for families looking to dip their toes into the self-driving car waters.
A opposed to Google's current self-driving car project design (it's tiny), and Tesla's Model S and Model X vehicles (they're expensive), the Pacifica model will (I assume) appeal to a target audience that fits more into the general populace, such as middle-class families. I also imagine that the decision to use a minivan model (verses an SUV or CUV) has at least something to do with keeping safety in mind, seeing as how one of the biggest pushes for autonomous vehicles is their safety in terms of eliminating human error (as studies show that 90% of accidents are the result of human error).
The Great Debate
While most media coverage seems to indicate that this growing trend is, well, trendy, Bloomberg has recently posed the question whether this technology is even wanted by consumers. Reported predictions certainly suggest that this tech is going to grow: According to Bloomberg, —Boston Consulting Group says the market for autonomous technology with grow to $42 billion by 2025, and self-driving cars may account for a quarter of global sales by 2035. "
Sounds great, right?
A different report might suggest otherwise. According to a study by Kelley Blue Book, 75% of the 2,076 people surveyed said they didn't think they would ever own a self-driving car. The results of the EY study aren't super compelling, either: only 40% could imagine engaging autopilot (the tech found on Tesla models and soon on vehicles from Audi, Volvo, Mercedes and Cadillac). Similarly, a survey by J.D. Power found that only 23% of Baby Boomers would trust self-driving technology. Younger audiences are more excepting, although not completely: 41% of Gen Xers would trust —robot cars, " while 56% of Gen Y and 55% of Gen Z are comfortable with the concept of such technology.
So where does that leave us? Will the cumulative apprehension of driver-less vehicles impact their production in the foreseeable future? Or will this just be another technological advancement we will initially reject, only to become all too attached to?
What are your thoughts on the future of the self-driving car? Let us know!
---
Sources
http://www.greencarreports.com/news/1100482_tesla-autopilot-the-10-most-important-things-you-need-to-know
http://www.businessinsider.com/report-10-million-self-driving-cars-will-be-on-the-road-by-2020-2015-5-6
http://futurism.com/soccer-moms-rejoice-fiat-google-partner-self-driving-minivans/
http://www.bloomberg.com/news/articles/2016-05-04/billions-are-being-invested-in-a-robot-that-americans-don-t-want