By John Gula on Jun 29 2016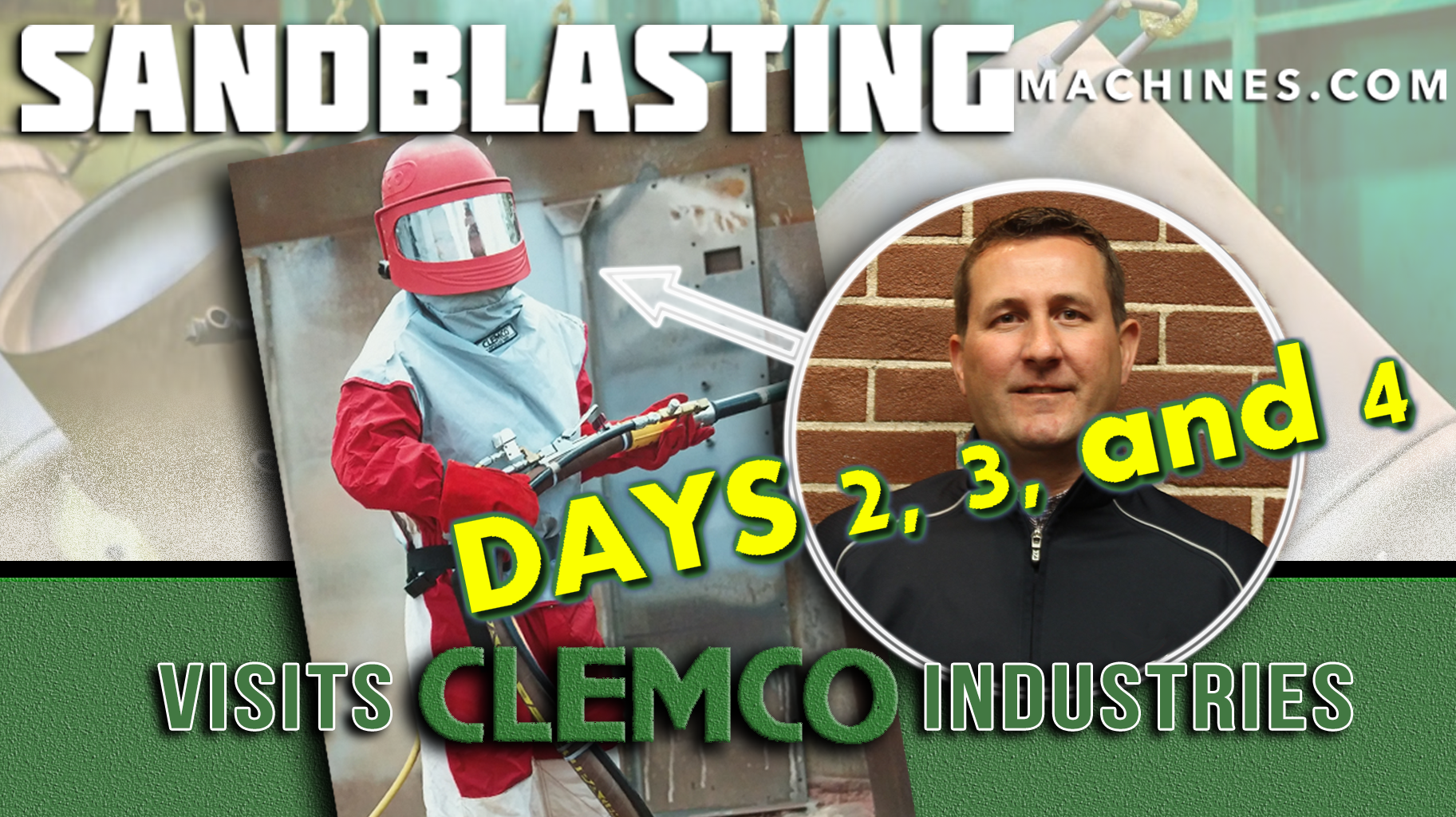 Day Two, Wednesday April 20th - Clemco Blast Machine Safety
NOTE: To read about John's first day at Clemco Industries product training, click here.
Let's face it: media blasting isn't the safest activity you can engage in.
Before we continued further, in-depth product testing and troubleshooting, we had lengthy classes on proper safety measures. It just goes to show you, even experts take safety precautions very seriously if you intend to use a blast machine for your own personal use, make sure you know what you're doing (or give us a call: we can help).
Clay Miller and Tom Enger of Clemco told us very explicitly that while their equipment is designed to be the most functional and safest equipment for blasting protection, the risk of injury can only be minimized, never fully eliminated.
One of the largest enforcers of Operator Safety is OSHA, Occupational Safety & Health Administration, and they are within the US Dept of Labor. OSHA works closely with NIOSH and NIOSH is the world's largest Occupational Health and Safety R&D organization. Endless testing and prototyping of Clemco equipment must be undertaken before any product is sold to distributors or consumers. It's a lot of hoops to jump through, but they're all necessary.
Once the lecture had finished, our small class broke into two groups and were supervised by product specialists Tom Geer and Steve Carrico. Our instructors had closely manipulated the integrity of various blast machines and components ( hint: there is a LOT. Check out this video to see how a blast machine works) and let us determine what was wrong. Having worked with these machines for a large portion of my career, I must humbly admit our group did pretty well. Basically every troubleshooting error had been addressed and the few we couldn't solve ended up being thoroughly explained. After we had these machines functioning properly, we broke for the day and were told to get some good rest: days three and four were sure to be interesting.
Day Three, Thursday April 21st
The early part of the third day of training focused on Clemco Blast Machines and Cabinets. This ended up being one of the most beneficial topics for me since I had lots of experience with the blast pots, but not a ton of experience with Clemco Blast Cabinets. Instruction was given by Nate Bjornson on the Standard Manual Cabinets, which include Zero, BNP, Pulsar and Aerolyte. We discussed air requirements, nozzle size and nozzle jet relationship for the suction cabinets, media reclamation units and dust collection.
A quick lunch was now the only thing that separated us from the most fun aspect of the whole trip: Blast Day.
Part of the training allowed each student the opportunity to run the Blast Equipment. I was in Group 1 led by Clay Miller, Pete Blackburn and Jeff Ziesse and we headed outdoors to run Clemco's latest machine The Wetblast Flex unit.
This unit is quite unique in the fact it has its own Water tank for wet blasting and can also be hooked up to a hose. You can switch back and forth between wet and dry blasting very simply; you can also use the water supply to rinse instead blast with water. Water in this unit can be introduced back at the crow's foot or injected at the nozzle with use of the Wet Blast Injection System. We also had a chance to use some of the lesser known machines like the Aerolyte Soft King for Lightweight media and sodium bicarbonate , the Enductomatic for spot blasting, and the Power Gun which is great for the DIY'er. The Power Gun really impressed me for being a pretty basic suction blast tool at an affordable price.
This day was very fun but also very informative. With the knowledge taken from the class instruction and the hands-on experience with exclusive Clemco blasting equipment, I slept well knowing I had improved my understanding of these impressive machines.
Day Four, Friday April 22nd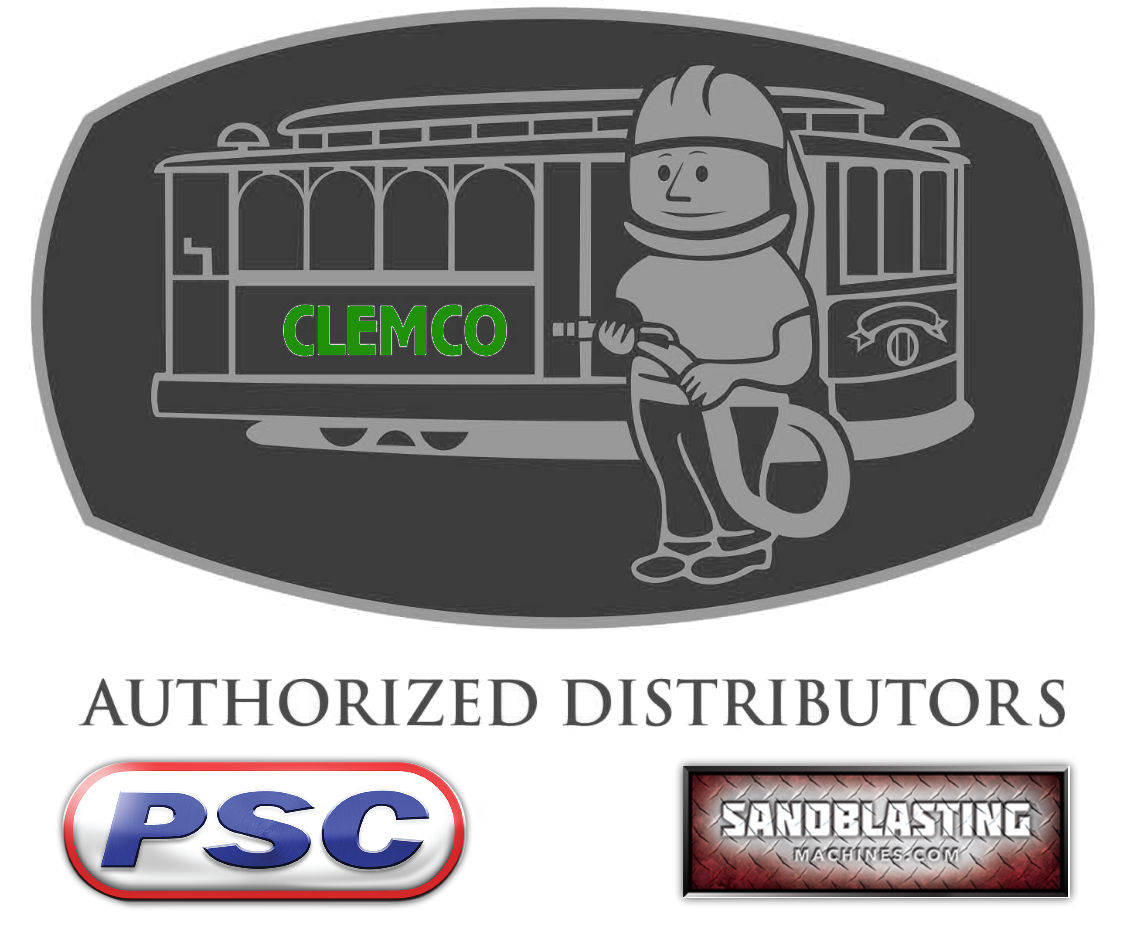 My week in Washington quickly came to a close on Friday, but not before another day of instruction. Roger Gannsman instructed us on the Automated cabinets and Sample Processing. We also discussed Clemco's offering of prefabricated blast rooms and how to help a customer determine the right blast room for their application if a prefab will not work. These structures are impressive in scale and functionality and serve a great purpose for users who wish to blast safely and have an easy clean-up.
We broke for lunch and headed back to the classroom one last time to evaluate our training with the instructors. This was the students' opportunity to critique the course. Being mindful of their distributors Clemco takes this valuable feedback and considers it when planning the future classes. If more time is needed on certain topics than others they will adjust. I feel this is what makes this class so successful. Clemco is constantly looking at how they do things and will adjust if needed.
I felt the class was a success and got far more out of it than I ever expected. This valuable knowledge will be put to good use from a technical standpoint for both my customers and colleagues.