By Sarah Simonovich on Mar 01 2016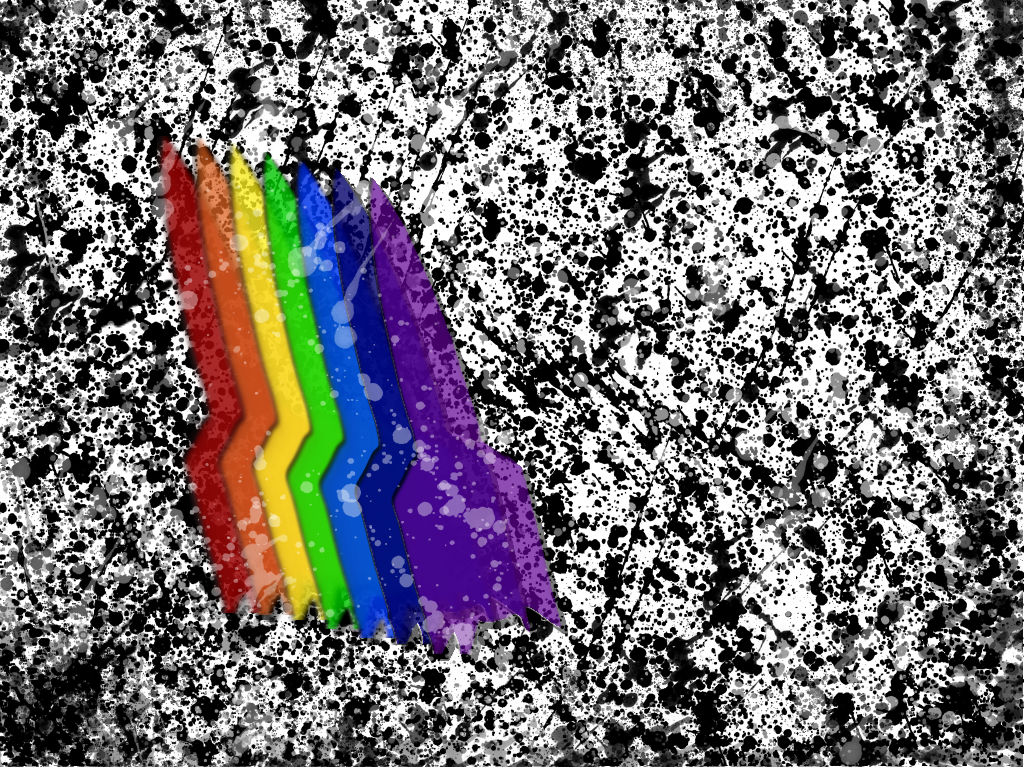 While the Western world gathered 'round their televisions last night to find out whether Leonardo DiCaprio would finally get the Oscar he so pined after (spoiler alert: he did), one of the most important anniversaries has come and gone without so much as a blip on the radar.
I'm talking, of course, about Thomas Pynchon's literary masterpiece, Gravity's Rainbow.
A screaming comes across the sky.
But Gravity's Rainbow wasn't just hardship, it was a bloody gulag. Once you entered, there were no guarantees you would ever emerge. " -Ted Gioia, ConceptualFiction.com
"Furthermore in my opinion it is not a particularly good book marred as it is by a kind of elephantiasis ...." Prof David Ketterer
It is a funny, disturbing, exhausting and massive novel, mind-fogging in its range and permutations, its display of knowledge and virtuosity a metaphysical, phenomenological, technological Mad Comic." -R. Z. Sheppard Time Magazine March 5 1973
Frequent word on the street touts Gravity's Rainbow as an overwritten, obscene, and turgid work of fiction that is impossible to read. This 43-year-old book, originally published by Viking Press February 28, 1973, is often seen as merely a tool used by academics (and potential literary hipsters) to elevate their status in snobbery and elitism.
Oh, you've never heard of Thomas Pynchon? Well then . . .
But it goes beyond just an image.
Medievalists have their Chaucer, Victorians have their Bronte sisters, and Postmodernists have their Pynchon. One of the differences being, of course, that despite the nearly 6 century difference between the birth of Chaucer and the birth of Pynchon, the world wide web has more biographical insight into the life of the former.
A quick google of Tomas Pynchon reveals practically the same information on every source: a resident of New York City, the writer studied engineering physics at Cornell University for two years before serving in the Navy. He returned to Cornell and pursued an English degree, later working in Seattle as a technical writer for Boeing. And that's essentially it. Oh, and he's married to his literary agent and has a son. Thanks, Wikipedia. You could probably find more articles written on his reclusivity " than actual biographical material. Especially considering his lack of photographs, which, in such a media-centric culture, is a big no-no for the successful.
Gravity's Rainbow is Pynchon's third novel published 9 years after his second, The Crying of Lot 49. And while Lot 49 is often considered Pynchon's most accessible " book (likely due to its very slim size of fewer than 200 pages), GR packs quite the punch in its nearly 800 pages of arguable gobbledygook. Fun fact: with the exception of a published book of his short stories and some other writing, it took Pynchon 17 years to publish another novel after Gravity's Rainbow.
There is no friendly way to summarize this novel. It's impossible. The book is too voluminous to do so: there are too many plots woven through the 700-and-some-odd pages of text to condense it into a paragraph or two for the Sparknote or Reader's Digest version audience. To understand the book, you must read it.
Or die trying.
If you do decide to undertake this novel, you're in for a real adventure chock-full-of scientific and technological jargon, witty puns, silly songs, lessons in history, and a heavy peppering of good ole American slang.
If you're into WWII, technology, conspiracy, aviation, psychology, or humanity, there are passages in this book that will at least tickle your interests, if not entirely captivate you.
Since the book primarily takes place in Europe during WWII, technology and warfare influence essentially every aspect of the book. The title Gravity's Rainbow refers to, in part, the parabolic trajectory of a German V-2 rocket (arguably the center of this book), as well as the arc of the novel's plot (which mimics the rocket).
Wernher von Braun is credited as the principal developer of the V-2 rocket, the first successful, long-range ballistic missile. Von Braun's presence in the novel is first made in the novel's epigraph, which is a quotation from a pamphlet written by the rocket scientist:
Nature does not know extinction; all it knows it transformation. Everything science has taught me, and continues to teach me, strengthens my belief in the continuity of our spiritual existence after death. "
Pynchon's novel relies heavily on technological innovation and his characters' obsessions with such technology to drive the various plot lines and raise questions and awareness regarding the construction/formation of identities and the freewill of mankind in a world of innovation.
Besides the obsession with the rocket, various characters throughout the text are in some way involved with a fictional polymer called Imipolex G. This plastic, created by one Laszlo Jamf, is an aromatic heterocyclic polymer " which is tied to the rocket and considered within the novel as "the material of the future."
Pynchon's radical form for this novel has led to a great deal of commentary, critical material, and reader's guides to assist the dedicated reader in navigating the various textual terrains. His balance between (or perhaps displacement of) both high culture and low/pop cultural references at once seem to both challenge what is theoretically good, while ultimately opening the text for a larger audience but perhaps there is no difference, after all, and these are in fact one in the same; part of Pynchon's critique outside of the technology can be applied to audience/readership.
Despite its classification as turgid, Gravity's Rainbow has led an influential life these past 43 years. GR has influenced esteemed musicians such as Pat Benatar, Devo, Coheed and Cambria, and Laurie Anderson; the text has also been referenced in Zak Smith's art series, One Picture for Every page of Thomas Pynchon's Novel Gravity's Rainbow " and Fred Tomaselli's 1999 painting titled Gravity's Rainbow (Large).
And despite Pynchon's status as a literary genius/icon, the realm of his influence goes well beyond the classroom and the literary world at large: in 2013 Paul Thomas Andeerson released a movie adaptation of Pynchon's 2009 novel, Inherent Vice; a twitter account under the name Kenosha Kid (@YouNeverDidThe) currently paying homage to Gravity's Rainbow by tweeting the same sentence with varying punctuation; Pynchon's voice also appeared on two episodes of The Simpsons where he played himself as the reclusive author with a paper bag over his head.
Pynchon's works show that science and art are not mutually exclusive--that someone can enjoy both engineering and English and make some magic happen when the two intersect in some meaningful way. There's a lot to be said about Gravity's Rainbow: even more importantly, there is a lot to be learned from it. One thing to consider is that despite the 4 decades that passed since it was written, its representation of 70 years ago, and all the changes and advancements that have occurred, this book continues to remain relevant.
Happy belated birthday, Gravity's Rainbow. You haven't aged a day.
It has happened before, but there is nothing to compare it to now. "
---
References:
http://gravitys-rainbow.pynchonwiki.com/wiki/index.php?title=Main_Page
http://www.conceptualfiction.com/gravitys_rainbow.html