By Matthew Blockus on Apr 02 2015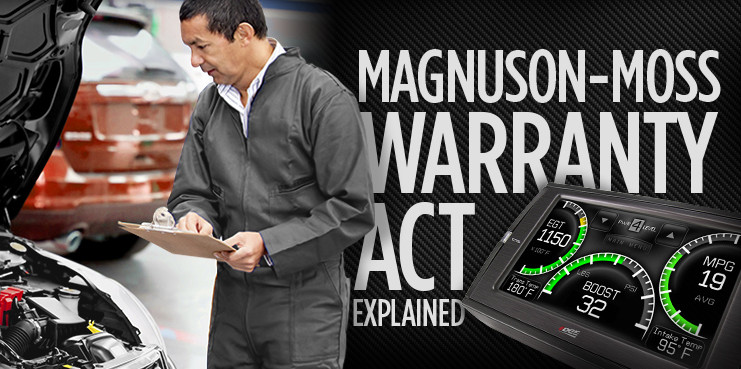 The Magnuson-Moss Warranty Act of 1975 is a United States law that few citizens may realize they have the right to. This law provides consumers with governance of product warranties and protects them from deceptive warranty practices. Not all products are required to have a form of warranty, but if they do, they must comply with the Magnuson-Moss Act.
Legislative history indicated that the Act ensures warranties are easily understood and enforceable while also providing the Federal Trade Commission (FTC) with a better means of protecting consumers. Recently, the FTC charged automaker BMW with making warranties conditional on car owners having all oil changes performed at authorized BMW service centers.
On March 19, 2015, the FTC issued an administrative complaint against BMW of North America alleging that since 2012, BMW's MINI Division, who handles production of Coopers, stated in MINI owner's manuals that, "only MINI dealers are to perform oil changes," or else the 4-year, 50,000 mile limited warranty would be void. BMW is not the first offender of this law. The Automotive Oil Change Association has filed similar official complaints against Volkswagen-Audi, General Motors, DaimlerChrysler, Nissan, Honda, Kia, and Mazda in addition to BMW.
If you own any of the brands listed above, you are not obligated to service your vehicle in their authorized centers. Whether you visit an independent mechanic, retail chain shop, or decide to take on the job yourself, you can perform maintenance on your vehicle (or any machine) under warranty unless the Original Equipment Manufacturer (OEM) can prove that the product or service caused damage that would void a warranty.
The Magnuson-Moss Warranty Act does not only apply to automakers; it is enforced across all manufacturers who decide to include warranties with their products and services. Industrial Outpost and the PSC Online Stores would like to make sure our readers are aware that this type of practice is against the law, and manufacturers are still obligated to honor warranties even if you don't use their branded products and services.