By Kayleigh DeMace on Feb 27 2017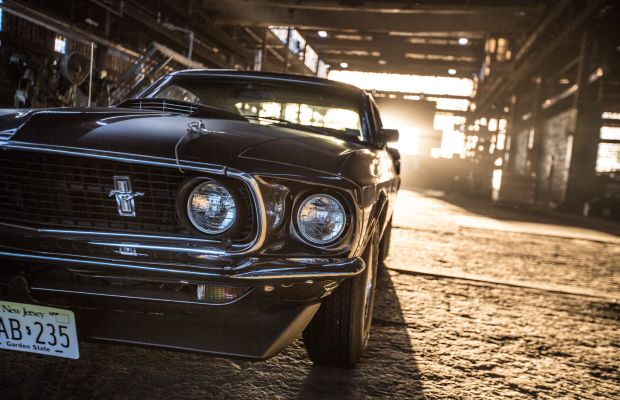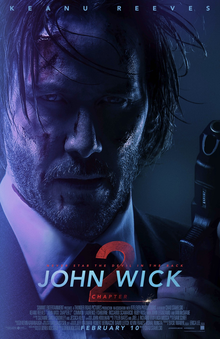 John Wick is back and better than ever in an action-packed sequel this year.
If you haven't seen it yet, you best get on it. It's fantastic, and this sequel is even better than the first.
Fans of the film series know that John's car means a lot to him. And rightfully so it's a beauty, to say the least. While years have passed between the release of the two films, just a few days take place between them plot-wise.
Chapter 2 picks up with John hunting down his Mustang in a chop shop where an action-packed driving/fighting sequence leaves the car totaled (and just barely drivable).
When I saw Chapter 2, I couldn't help but wonder what modifications John made to the car and how he kept it running so well. I grew up in a home where my father built a Plymouth Barracuda from the ground up and I always dreamed of doing the same thing myself with a Mustang. So, of course, I was drawn to John's car first ... and his dog second.
Before I theorize on John's car maintenance though, let's take a look at Mustangs over the years.
The Evolution of the Mustang's Design
Manufactured by Ford, Mustang models span the years of 1965 through today. The car is currently in its sixth generation, having undergone many design changes over the years.
The first generation of the Mustang, spanning from 1965 through 1973, featured a blunt nose with a long hood and mid-mounted engine. The car featured a short rear deck and the iconic scalloped sides were established. This generation was available in hardtop, fastback, and convertible body styles.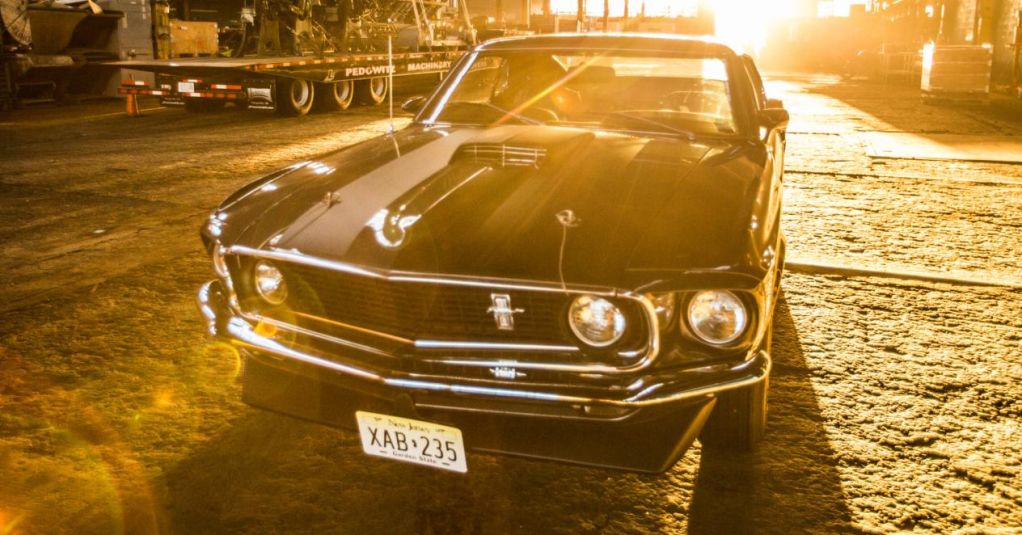 Mustang's second generation ran from 1974 through 1978 and weighed in at 500 lbs. lighter in an effort to combat the oil crisis. This model was only available in a T-top and fastback model; no convertible. Many Mustang fans are not a fan of this generation which came with a downsized, four-cylinder engine. The third generation, running from 1978 to 1993,took the design of the car even further from the original's. With its sedan design, the T-top model is forever abandoned by the Mustang.
Things began to improve in the Mustang's design during the fourth generation, which ran from 1994 through 2004. The design became reminiscent of the first generation but the fifth generation, which runs from 2005 to 2015, shows the clearest resemblance of the original design of the Ford Mustang. That ended with the sixth generation, 2015-now, which is visually very different from past models. One aspect that makes it stand out from the rest is its fully independent rear suspension.
Wick's Mustang
John Wick's mustang is, of course, a first-generation Ford Mustang specifically a 1969 Mach 1 Mustang, which is a performance package of the Mustang. John's is a first-generation Mach 1, which was only available in a SportsRoof style, also known as the Fastback.
Maxim.com speculates that Wick's car is equipped with either 320-horsepower 390 cubic-inch engine or a 335-horsepower 428. John's model features (among other things) a chin spoiler, hood pins, and a hood scoop, which were just a few of the performance enhancing items added to the first-generation Mach 1 Mustangs.
Servicing the 'stang
I can only imagine the things John would have done to modify his car to perform as it did does. There are a few PSC products that would work great in maintaining John's Mustang.
To help keep the car running great, the professionals at PSC would recommend Kendall GT-1 HP 20w50 engine oil, 76 Triton Syngear FE 75w90 gear oil, Kendall Versatrans ATF transmission fluid, and Autoguard Heavy Duty Brake Fluid brake fluid.
To help keep the car looking great because looks are just as important here as performance Undercoating in a Can would be perfect for Wick's Mustang. And John can trust The PSC professionals. They know a few things about servicing a Mustang.
The car leaves us early on in Chapter 2 when it gets taken away for ... fixing. I can only hope that, come Chapter 3, John and his car are reunited and that Keanu gets to perform some more stunt driving.
---
Sources:
Header Image Credit: Niko Tavernise via Lionsgate Films
https://en.wikipedia.org/wiki/John_Wick
https://en.wikipedia.org/wiki/Ford_Mustang
http://www.caranddriver.com/features/ford-mustang-through-the-years-a-retrospective
https://en.wikipedia.org/wiki/Ford_Mustang_Mach_1
https://thetake.com/product/53554/ford-1969-mustang-mach1-coupe-john-wick
http://www.maxim.com/rides/john-wicks-wicked-1969-mustang-2017-2