By Kendra Kuhar on Aug 23 2017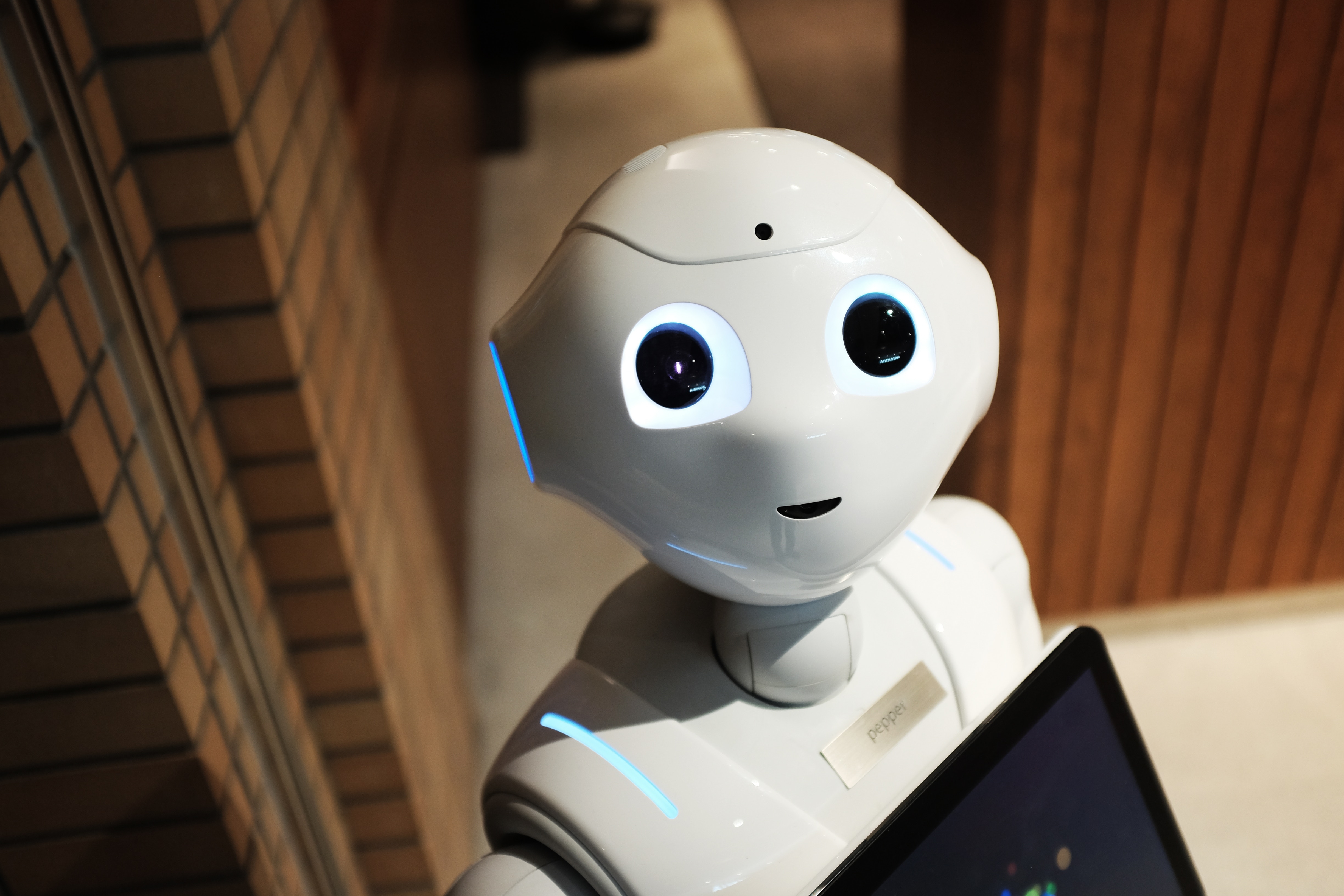 Scientists derive rubbery materials naturally from trees or manufactured synthetically from petroleum.
When referring to synthetic rubbers, the term elastomer is used to describe these materials demonstrating useful properties such as durability and flexibility. —Other features include permeability by resisting steam and water passage, and tackiness by being slide-resistant on other materials. They're also efficient insulators to heat and cold.
Since the material is both flexible and tough, scientists are always looking for ways to advance inventions by adding synthetic rubber elastomers to already designed devices.
The recent rise of technology and robotics led to the introduction of soft robots.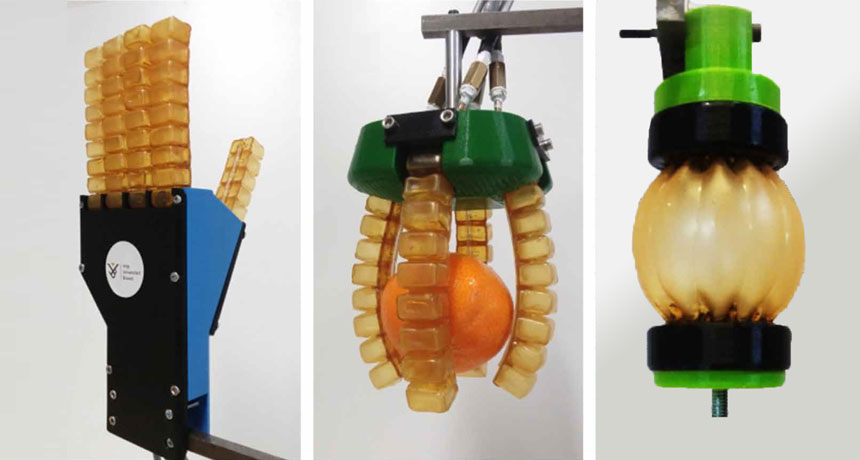 Robotic hand, gripper, and muscle. Image Source: —Science News
The soft, bendable material is ideal because they are lightweight, and rubber is easily customized and molded into —whatever shape necessary. It can also —be extended, contracted, bent, and twisted.
As technology progresses, researchers purpose their work to find safe ways of integrating robots into everyday life and regularly experiencing robot-human interaction.
A synthetic self-healing (SH) petroleum-based material forming the hands of soft, rubber robots makes safe human-robot interaction a reality.
Robots made of the material are ideal as social robots, household robots, and robotic hand-rehabilitation devices.
Natural healing capacities form the foundation of the rubber on the self-healing bots.
Scientists used Diels-Adler (DA) polymers to develop three applications: soft grippers, soft hands, and artificial muscles. Combined, the three components make an ideal machine for working with soft items and handling them gently.
SH materials solve the vulnerability problem. Robots are highly susceptible to working in environments that are not pre-programmed because they could suffer harm from any type of sharp object, therefore limiting technological capability.
The manufacturing industry would benefit from using soft-robots. There is potential for using them in packing lines such as with fruit and vegetables because damage from stems and twigs will self-heal.
Benefits of Diels-Adler Polymers in Soft-Robots
In addition to being exemplary for human-robot interaction and in the manufacturing indusry, SH material is visionary because it can be recycled. Scientists can re-purpose and re-use self-healing components without difficulty.
Even if the bot does undergo damage from pressure of any kind, recovery time takes about a day. Researchers conducted experiments leading to the discovery that heating then cooling a laceration resulted in the robot regaining 98% original flexibility and strength within 24 hours.
The healing process occurs by breaking apart chemical bonds and creating new ones through binding torn rubber back together. By applying fluctuating temperatures, the mobility of the polymer chains in the material is increased and the polymer chains are extended.
DA polymers prevent engineers from being limited in the robot's design because it allows single parts to be created through using several different properties. Consequently, the robot becomes more reliable because it doesn't have to adhere to any standards.
As self-healing rubbers begin to progress, its applications will become more widespread.
Ideally, self-healing properties will be incorporated into all tough rubber products such as tires, heavy-duty rubber mats, and rubber under newly constructed floors. Applying DA polymer qualities to strong rubber will ensure longer wear and tear out of them.
Scientists are avidly working towards finding more uses for the pressure-adaptable rubber. They've recently explored developing a rubber, robotic sleeve to fit over the heart and pump like the organ itself through actuators powered by pressurized air.
Furthermore, leak-finding robots can sense slight pressure changes in pipes and electronically log where leaks are for more efficient repairs.
---
Learn about the history of rubber here!
---
Sources:
http://robotics.sciencemag.org/content/2/9/eaan426...
https://softroboticstoolkit.com/book/properties-di...