By Matthew Blockus on Jul 29 2015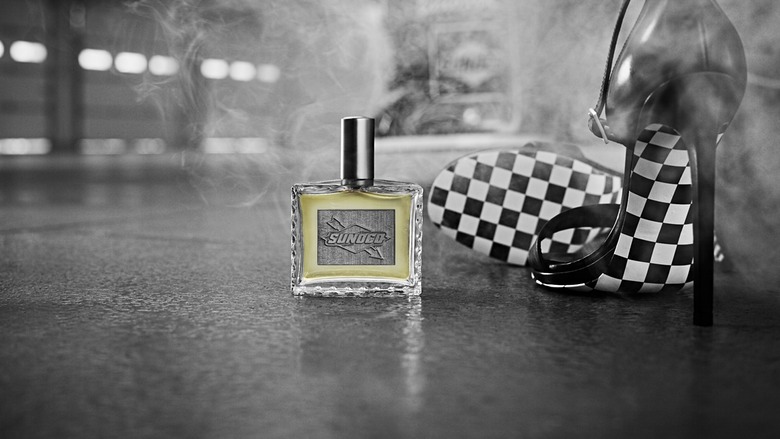 We've all experienced it. A red stoplight turns green and the guy in the car next to you floors it. His wheels scream as they try to grip the road and then all at once, they do. His car takes off —— leaving black streaks on the pavement —— and possibly a small plume of smoke.
Did you ever take in a whiff of the scent that's left behind? Is it the smell of rubber tires? Maybe some fuel exhaust? Whatever it is, Sunoco has managed to bottle it in the form of Sunoco Burnt Rubb—r (pronounced —rub-air ", since it's clearly French), perhaps the manliest cologne ever concocted.
The unisex (!) fragrance is described by GQ as, —A little sweet, a lot burnt, one whiff and we were there at the track. " The —track " in this case refers to the fact that Sunoco is both the official fuel of NASCAR, IndyCar, and the National Hot Rod Association. GQ also goes so far as to say that by wearing the cologne, —You would be an unstoppable, sweet-scented god among men, carrying the aroma of burnt rubber wherever you go. "
Unfortunately, Burnt Rubbér is not available for sale and was specifically made in limited quantities. The only way to acquire a bottle is by winning one on Sunoco's Facebook page, so if you want to smell like someone doing donuts in a parking lot, be sure to 'like' their page.
But even if you can't get your hands on some Sunoco Burnt Rubber, you can always pick up some Sunoco Engine oil (although we —do not —recommend substituting it for cologne...that would be a bad idea).