By Matthew Blockus on Apr 16 2015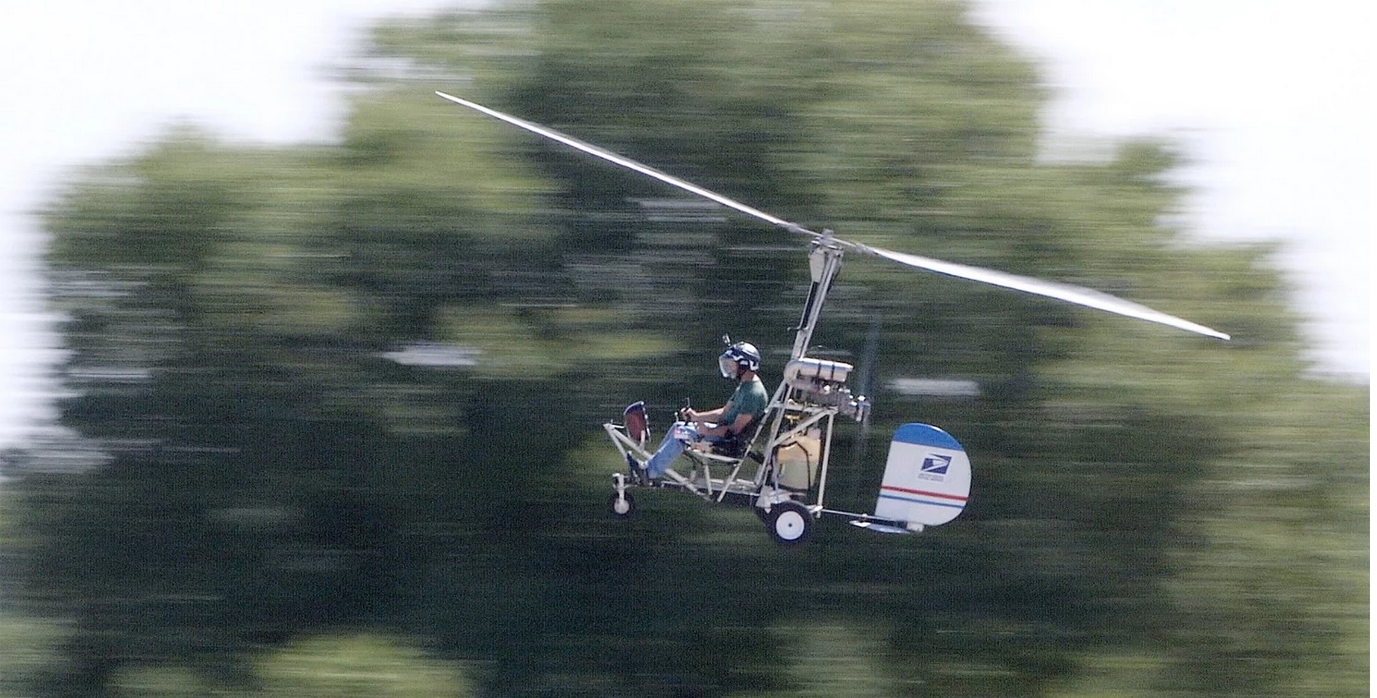 Americans may be doing their share of large-scale protesting over the past few years —— especially during the Ferguson scandal and more recently, income inequality demonstrations. But one mailman took dissent into his own hands on April 15, 2015 when he flew a gyrocopter containing 535 two-page letters, one for each member of Congress, to the Capitol building's west lawn in Washington, DC.
What was contained in the letters? Three options:
1. You may pretend corruption does not exist.

2. You may pretend to oppose corruption while you sabotage reform.

3. You may actively participate in real reform.
Doug Hughes, the fearless 61-year-old Florida mailman behind the stunt, operates a website called —TheDemocracyClub.org —who says, "Our broken Congress has work to do and a $$$ addiction." His journey from Florida was reported by Tampa Bay Times writer Ben Montgomery, who wrote that Hughes, "sees himself as a sort of showman patriot, a mix of Paul Revere and P.T. Barnum."
"I thought he was going to get shot down," said Montgomery in a —Washington Post article. Airspace regulations don't allow aircraft to fly below 18,000 feet when passing over restricted locations such as the Capitol. In a gyrocopter, the aerial version of a go-kart, Hughes was planning to fly at a mere 300 feet above the ground. In addition to that, Hughes learned to fly specifically for this mission, according to his —Tampa Bay Times profile, making him about as amateur of a pilot as can be.
WGAL, a local news network in Gettysburg, PA, reported that police are investigating a trailer believed to be left behind by Hughes before he made the approximately 100 mile flight from Gettysburg to the Capitol.
Determined to reform campaign policies in any way he could, Hughes threw caution to the wind. This is a man — a mailman at that, a government employee — who wanted to do something so crazy to bring about change that it didn't matter to him if he ended up in jail — or worse.
"I'd rather die in the flight than live to be 80 years old and see this country fall," he told Montgomery before take-off.