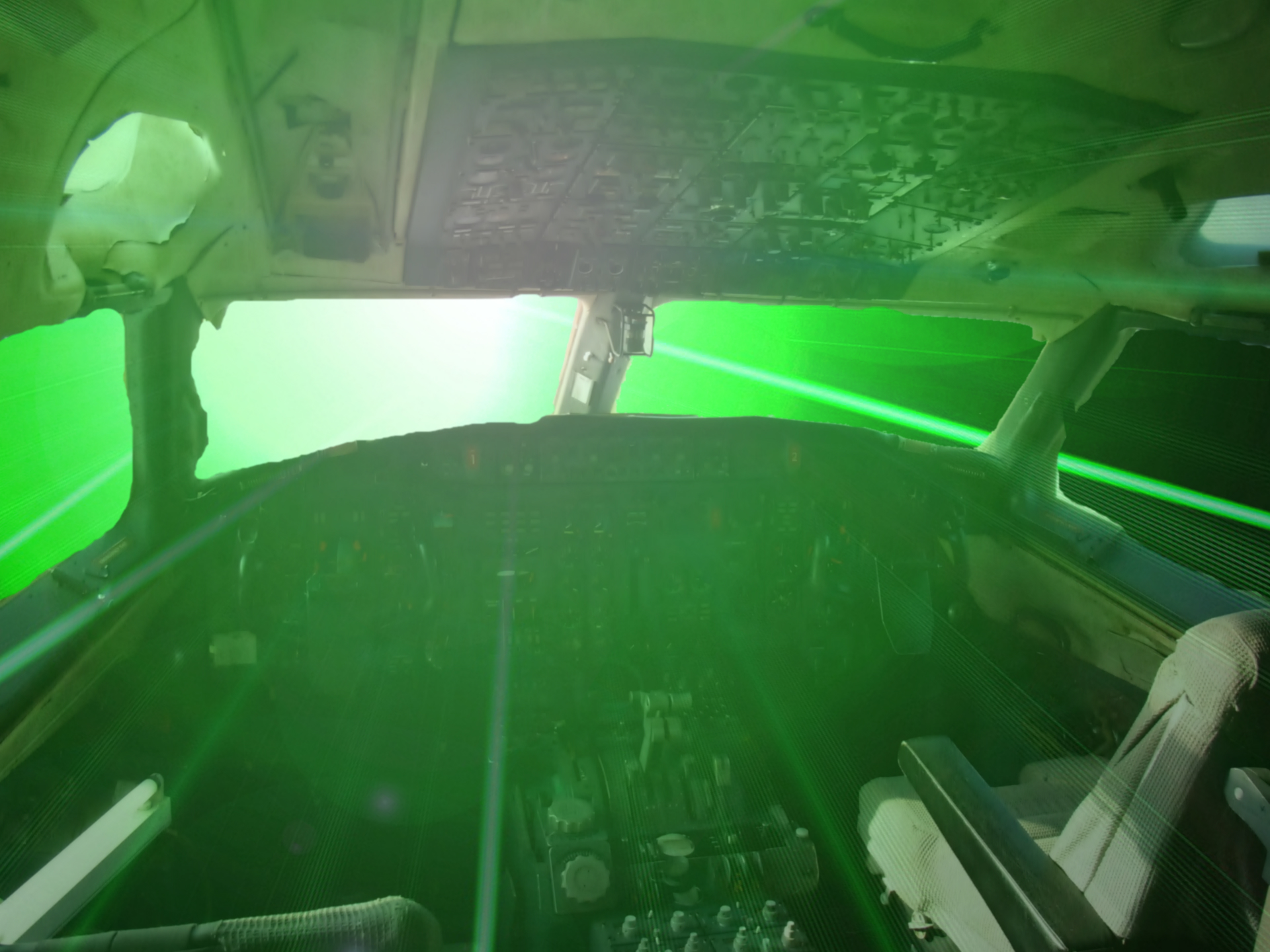 FAA Officials declared earlier this week that lasers "struck" four airborne vehicles over Phoenix, AZ this past Tuesday according to NBCnews.com. (For those who may not know, FAA is the acronym for the Federal Aviation Administion).
These "attacks" are the most recent developments in what law enforcement has referred to as a "'non-stop' battle in the area."
According to NBCNews.com's Shamar Walters and Alastair Jamieson:


"The aircraft were headed to the municipal Phoenix Deer Valley Airport — about 20 miles north of the main Sky Harbor Airport — when pilots encountered a green laser. No injuries were reported."
Upon further investigation, it appears that these —encounters —are less likely the work of intergalactic alien invaders than a few irresponsible teenagers looking for a laugh.
These little laser pointers are available on Amazon for $20. Provider: Amazon seller TOP ONE.
However, "laser strikes" —are no laughing matter for the FBI and the FAA. In late October, the team at Today.com and NBC News covered another attack on US aircraft that occurred in San Diego, CA.
It turns out, according to NBC News and Today.com reporter, Tom Costello, that this phenomenon is a "growing problem across the country." He also states that retinal damage and potential hospitalization of the pilots are real issues that can arise from the irresponsible use of these devices. —Though the San Diego Airport has declared otherwise, the pilot of American Flight 563 has since denied that he's received hospitalization.
Costello also said that perpetrators, should they be apprehended, can face up to 20 years in prison. "Targeting a plane with a laser" is a federal offense Costello said, though to date there has yet to be a more wieldy title for the crime.
In spite of the known danger, it seems that these troublemakers can't help but shine their lasers heavenward:
https://twitter.com/tomcostellonbc/status/66477302...
For updates on the most recent attacks, go to NBCNews.com and search "lasers" and follow @tomcostellonbc on Twitter. For more articles like this, bookmark our page https://petroleumservicecompany.com/blog/tag/aviation. Be sure to keep your ailerons well-lubricated so you may better avoid those green lasers with premium lubricants from petroleumservicecompany.com