By Matthew Blockus on Aug 27 2015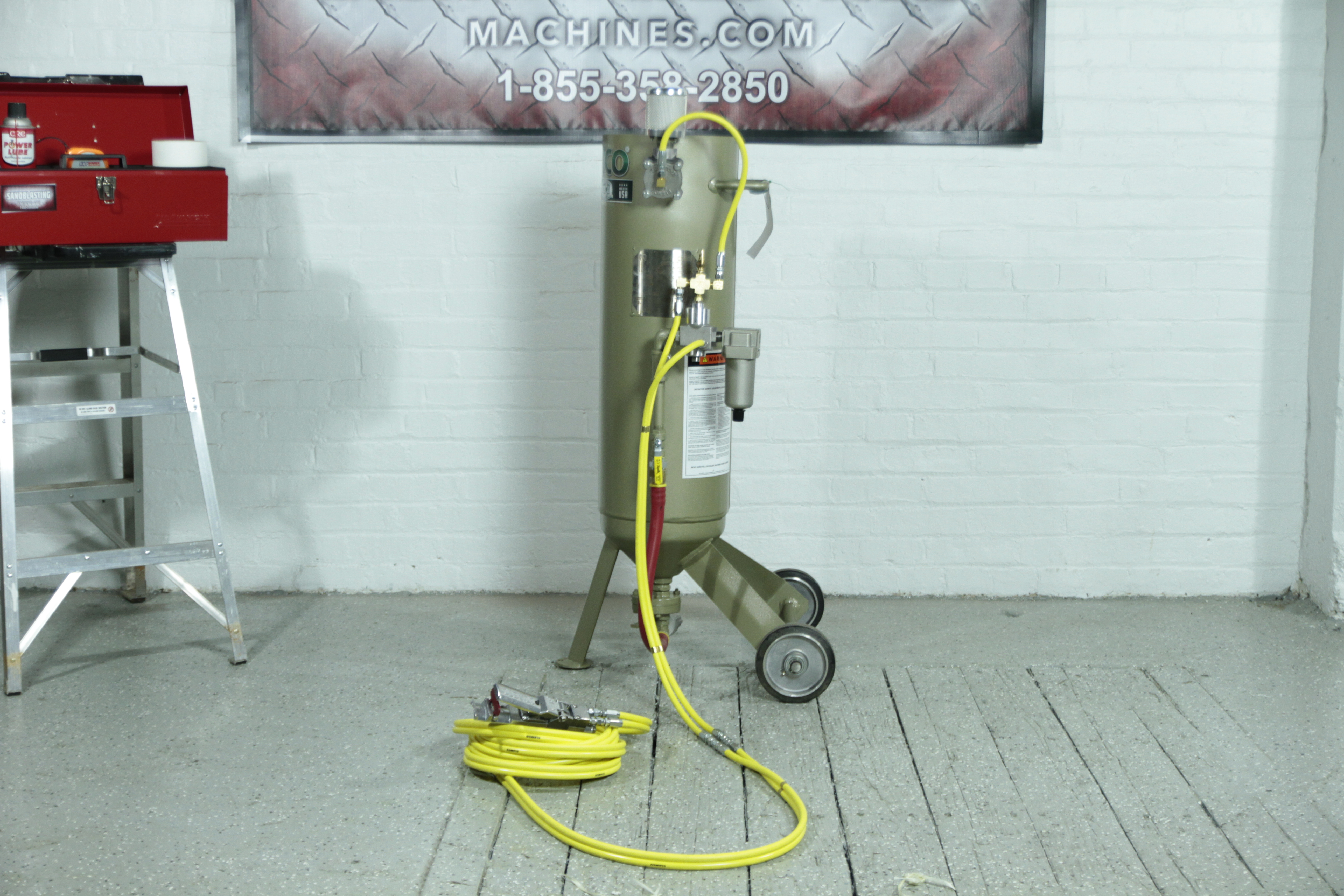 In the market for a sandblasting machine? Maybe you're a do-it-yourselfer who enjoys seeing how things work and takes pride in building something from the ground-up. If you are, then we have the video series for you...
Introducing Johnny Sandblaster and Joey Petro, the dynamic duo of industrial duties, in a five part video series on how to assemble a sandblasting machine. You may have seen John and Joe in the Youtube tutorial for how to change your engine oil featuring a 1967 Ford Mustang, but now they're here to walk you through the installation processes of the major components on a sandblaster.
Using easy-to-understand language, you will learn the parts your machine needs, the tools to get the job done, and a few tips to make the experience go smoother. Stay tuned to this page, as we will continue to update it when new tutorial videos are available.
Part 1: How to Install a Pop-Up Valve and Inspection Door
Part 2: How to Install an Inlet Valve
Part 3: How to Install an Outlet Valve