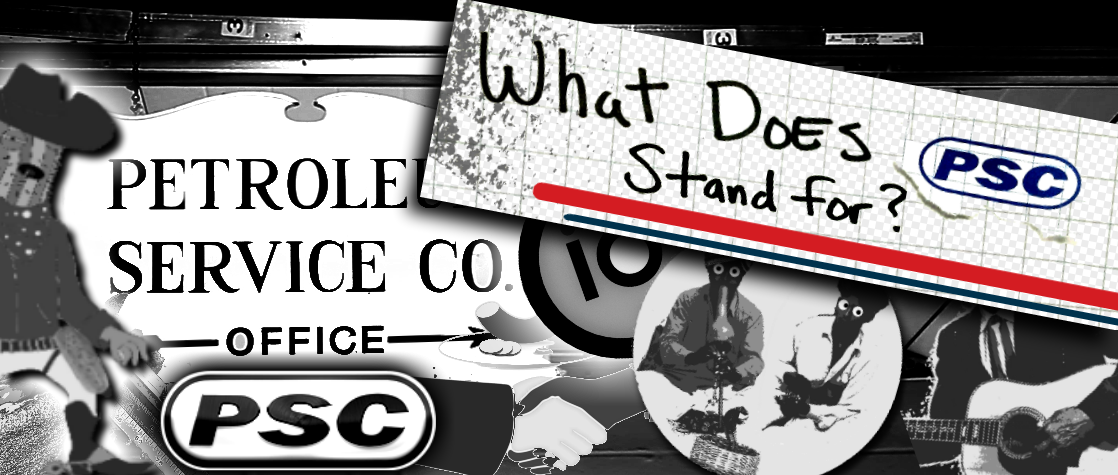 For those of you not "in-the-know," PSC stands for Petroleum Service Company. Yes, a third of the acronym is dedicated to "Petroleum", but another is dedicated to "Service" (and, obviously, the last third reserved for "Company," which -- while accurate -- doesn't thoroughly illustrate —the —close-knit, small-business-style atmosphere we've got going on here).

P is for Petroleum
We sell a —lot of —products in our online stores -- with a —majority being (surprise, surprise) derived from petroleum: industrial hydraulic oils, motor oils, other lubricants, paints, coatings, blast machines, equipment, fuel additives, etc. We've brought an "un-e-commerce-able" industry to the web, and that's why our customers love us -- we go to lengths that no other company is willing to go to. —
S is for Service
Service is our middle name. Literally. —And —figuratively...Seriously -- —this is why our customers are our biggest fans. We don't just provide the product, we educate you in the process. By the time your package arrives on your doorstep, you will know everything there is to know about how it works, what it's used for, and why it's the best possible product for your application. That's why we made Industrial Outpost, —our blog. We love spreading the good word of lubricants, relevant news in the sandblasting and aviation industries, and general entertainment. If you want more, call us -- —anything —you need, friend. Anything.
C is for —Company
PSC is situated in an old, industrial-age brick building in Wilkes-Barre, PA. Our town (we've been here for over 85 years) is a reflection of its struggles -- following a disastrous flood in 1972, the small-town that never reached it's potential nor its seeming aspirations to become a big city was -- albeit a bit —soggier -- still standing.
We are proud Northeastern Pennsylvanians; and we are certainly proud to have withstood the test of time alongside our city. As we've adapted over the years to the different challenges —and demands that have befallen us, our business only grows stronger -- and our awareness of our —good fortune will never —be forgotten: even as we make the transition from national company to international distributor.
Whatever we have succeeded in as a company, —we can say we've done it for the sake of our customers.
Naturally, it was only a matter of time before we decided to reach out to our customers for their feedback. "What can we do better?" we asked, among several other questions that —we'd deemed very important to the future of our business.
And while we toil away to address all of the concerns that were brought to our attention (we can proudly admit that there weren't many), there were several answers to one of our questions that just demanded some attention.
The question was, "What does PSC stand for?" -- and the answers were hilarious. Here's some of our favorite —responses:
So, though they may have slightly missed the mark, we greatly appreciate our customers' senses of humor. Still, with that said, let there be no confusion: PSC stands for Petroleum Service Company, and everything that those three words imply and encompass -- and if we haven't won you over yet, know that we're doing our best to achieve just that.