By Matthew Blockus on Aug 18 2015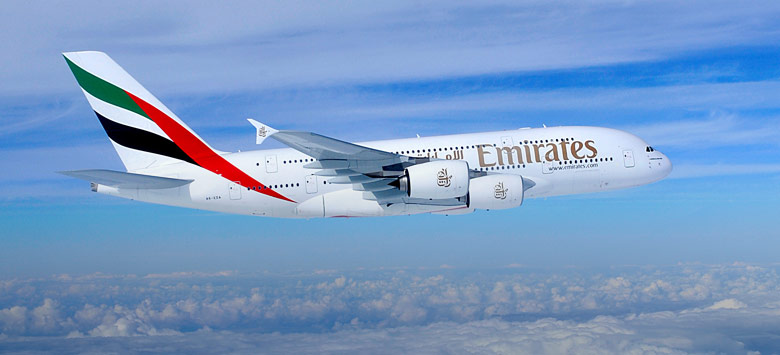 The world's longest nonstop flight has been superseded by an even longer trip: an 8,580 mile journey lasting 17 hours and 35 minutes from Dubai to Panama City.
The Dubai-based airline Emirates recently announced it will begin conducting the world's lengthiest regularly scheduled nonstop flight on February 1, 2016.
The current longest nonstop flight is done by Qantas Airways between Sydney and Dallas. According to a CNN article, this flight takes just under 17 hours and is shorter by a distance of only ten and a half miles.
Emirates says the aircraft of choice for the flights is the Boeing 777-200LR — capable of carrying up to 256 passengers and 15 tons of cargo. The flights will be instrumental in transporting major imports into Panama, including pharmaceuticals, electronics, and more.