By Kayleigh DeMace on Mar 15 2017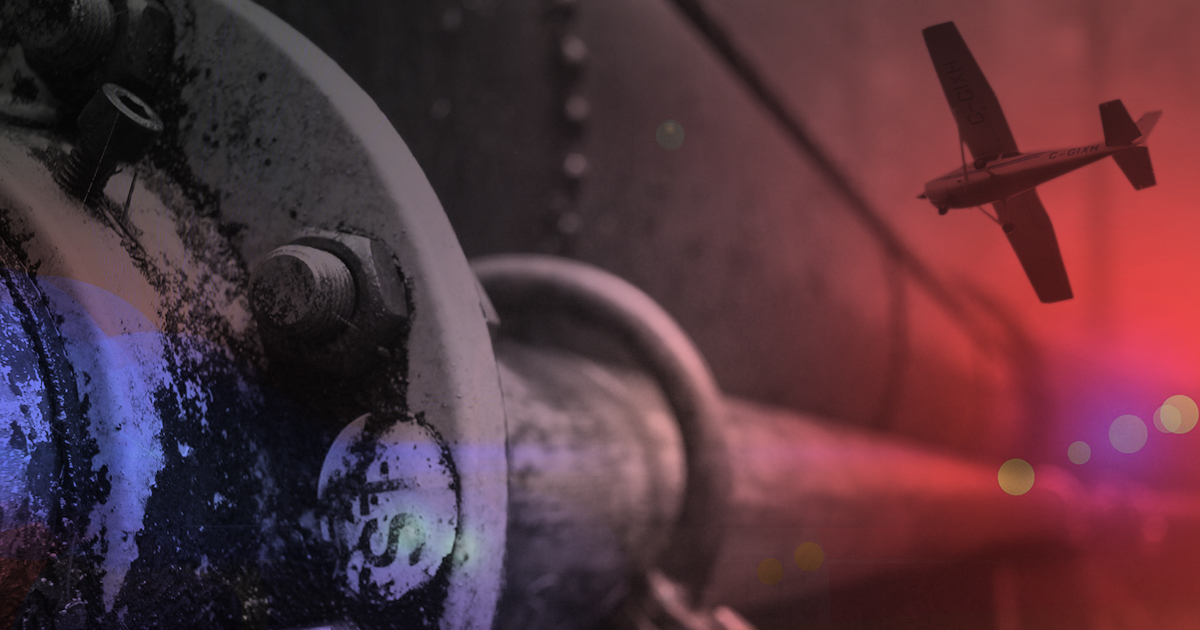 The Butcher Baker was an American serial killer who terrorized Alaska for twelve years, between 1971 and 1983. His name was Robert Hansen and he was convicted in 1983 and was sentenced to over 460 years plus lifetime in prison without the possibility of parole.
How did this killer get away with his crimes for such a long time? It's the location— both geographical and in history— that kept this criminal's acts a secret for twelve years.
The Alaskan Pipeline
In the early 1970s workers from all around the country migrated to Alaska to work on the pipeline. The pipeline stretches across several hundreds of miles of Alaska, making it one of the world's largest.
Research on the area began in the 1920s, with geological surveying and work to identify the coal and petroleum in the region. Progression ceased until the early 1940s when the U.S. Navy provided funding for the exploration of oil in the area, but that funding was suspended in the early 50s.
Four years later, the state's first commercially producing oil field was drilled and by 1965 there were five oil and 11 natural gas fields drilled in Alaska. This type of work grew over the years until the only feasible solution to make both the production and delivery of oil cost-effective was the construction of a pipeline.
All kinds of people traveled for the work, and those people included drug dealers, con artists, pimps, and scores of young women. Among the crowd of women were prostitutes and strippers, which is where our story with Hansen begins. But before we get into the story of what happened here, let's talk a little about Hansen first.
Hansen's Past and his Crimes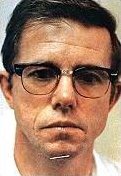 Robert Hansen's mugshot.
Hansen grew up in Iowa and was a shy boy. He was bullied in school and became invested in hunting as an escape. When he was 18, he joined the U.S. Army Reserve —but was discharged one year later.
Eventually, he married his first wife in the summer of 1960, but she filed for divorce when he was arrested for setting fire to an Iowa school bus garage.
He married again in 1967 and moved to Alaska, where he set several local hunting records. Hansen worked as the owner of a small, local bakery. He became known as Bob the Baker, and later The Butcher Baker.
This is where Hansen's trouble began. In the early 1970s, people would come and go in the area to work on the Alaskan Pipeline. It wasn't uncommon for someone to work one day and not come back the next. No one found it odd that women were disappearing. Initially, Hansen targeted any women who drew his attention, but he soon learned that it was less likely to track strippers and prostitutes. His focus shifted.
Hansen visited local strip clubs where he would wait for women to offer services in exchange for money. To him, this would later serve as a means for him to try and justify his actions. He continued abducting, assaulting, and murdering women from 1971 to 1983, when a young girl named Cindy Paulson escaped.
The Investigation of the Butcher Baker
It took the narrow escape of a 17-year-old Cindy Paulson for police to investigate Robert Hansen. The day after she was kidnapped, Hansen loaded her into the back of his car and took her to a local airport. When his back was turned, she made a run for the closest road and escaped.
Her story led the police to investigate his property a few months later, where they found personal items from missing women and an aviation map pointing to nearly 20 gravesites.

He was taken in for questioning and eventually unfurled his entire second life, which he hid for years from even his wife. Hansen led the police to 17 graves where they recovered dozens of bodies.
Charged with four murders— ones with the most evidence against him—Hansen pled guilty and was sentenced to 461 years plus life in jail. Hansen survived 30 of those years and died in 2014 at the age of 75.
---
Sources:
https://en.wikipedia.org/wiki/Robert_Hansen https://en.wikipedia.org/wiki/Trans-Alaska_Pipeline_System http://www.nydailynews.com/news/crime/serial-killer-sick-revenge-alaskan-frontier-article-1.1922167 http://www.dailymail.co.uk/news/article-2731559/Alaska-serial-killer-dies-decades-murders.html