By Matthew Blockus on May 29 2015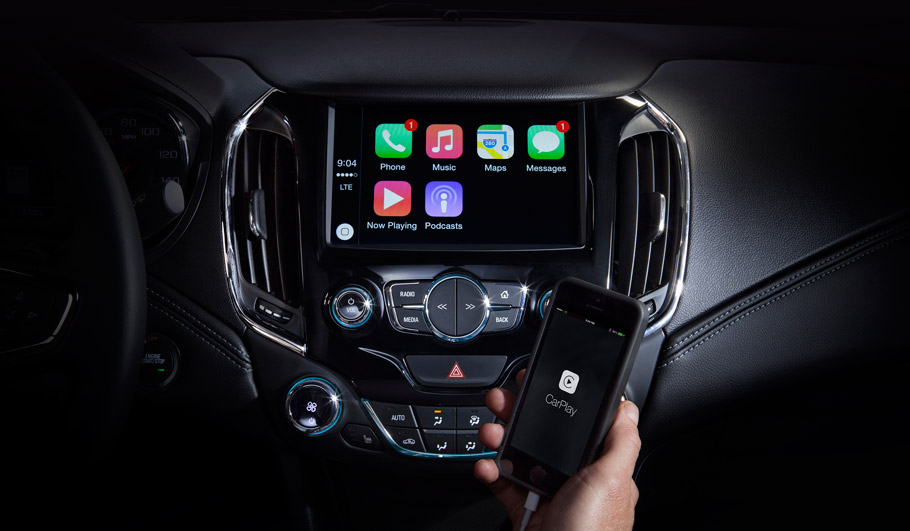 Chevrolet will be offering special systems in 14 of their 2016 models that feature compatibility with Apple and Android devices. The vehicle manufacturer is aiming to deliver an easy and intuitive way to allow smartphone users to use their device directly through their vehicle's dashboard display.
Apple CarPlay and Android Auto, the two smartphone apps that will allow the connectivity, focus on the features that users care about most while driving. CarPlay utilizes the ability to access apps while driving, make calls, send messages, speak to Siri, and of course, listen to music. Android Auto is built with Google Maps, Google Now, and other applications, like WhatsApp and Skype Gplay, in mind.
For most of us, our smartphones are essential, " said Mary Barra, CEO of General Motors, in a press release on Chevrolet's website. Partnering with Apple and Google to offer CarPlay and Android Auto compatibility across the widest range of models in the industry is a great example of how Chevrolet continues to democratize technology that's important to our customers. "
Also according to the press release, many features can be controlled by voice commands after pressing a button on the steering wheel, allowing drivers to focus more on driving and less on their phone.
The following is a list of 2016 Chevrolet models that will feature the new multimedia technology:
Spark
Cruze
Malibu
Impala
Volt
Camaro
Camaro Convertible
Corvette
Corvette Convertible
Colorado
Silverado
Silverado HD
Tahoe
Suburban