By Kayleigh DeMace on Jan 16 2017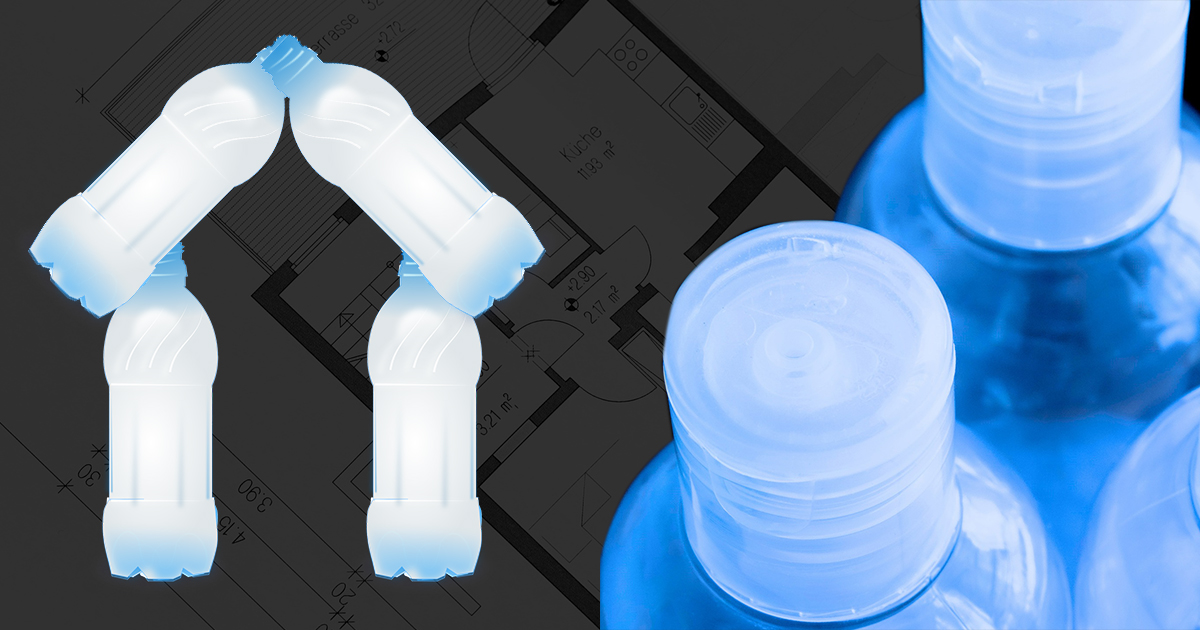 Sleeping Beauty's fairy godmothers never said make it green, " but eco-friendly options are all the rage these days. In fact, the concept is now showing up in the form of recycled homes.
You can buy eco-friendly water bottles, cars, and clothing, so why not make an eco-friendly house?
This is the ultimate home option for the green buyer. Recycled homes come in a variety of medium: from recycled plastic bottles to industrial shipping containers.
Essentially, the goal of a recycled home is to reuse and repurpose material for the building of the home.
Specifically, bottle homes seem to be on the rise. One company in Colombia creates LEGO brick-like blocks from recycled plastic waste, and the homes only cost around $5,000 to build.
This all takes the Harriet the Spy bottle tree to the next level. The whole Windchime Garden for that matter.
Bottle Building: A History
The first bottle structure may have been a home built from beer bottles in Rhyolite, Nevada in 1905. A man named Tom Kelly collected beer bottles from local saloons in order to build the house. He completed the home by adhering the bottles together with adobe and raffled off tickets for someone else to own/live in the home. The home consists of 51,000 bottles.
Since then, Rhyolite slowly faded away and became a ghost town. In fact, it's one of our chosen 5 Fascinating Industrial Towns in the U.S. Today, volunteers work to maintain the structure after Paramount Studios found and repaired the home for filming purposes.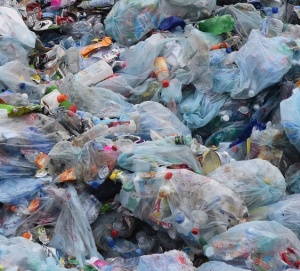 In the 1960s, Heineken came up with a groundbreaking idea: they wanted to create rectangular bottles that could easily be repurposed as bricks.
Heineken's CEO at that time visited the Caribbean and noticed the amount of discarded beer bottles in the streets, which inspired the idea. However, despite the production of bottles and prototype structure development, the bottle never made it to market.
In 2005, Pura Vida formed with a streamlined way to convert plastic bottles into affordable construction material. Plastic bottles are filled with other non-recyclable trash and are then used to build homes.
This inspired the Hug it Forward initiative, which started in 2009. Their volunteers work to build schools from plastic bottles in Guatemala. This is a cost-effective way of building schools and is one that the organization hopes others will adapt. In fact, they have created a Bottle School Manual which anyone can access online to build their own bottle school.
How Are The Homes Made Today?
Today, companies start by gathering plastics, and they all share the goal of doing something about the building waste produced around the world. Take the company in Colombia I mentioned earlier for example. Conceptos Plasticos has introduced innovative efforts to create bricks made from plastic and are changing the way we look at recycled homes.
This company's founder, Oscar Mendez, and his team visit schools and communities and encourage them to collect plastic and rubber waste. Then they clean and grind the materials into a powder which workers transform into the bricks and beams they use to construct the houses.
This company works to produce cost-efficient materials to make home building and owning more accessible to everyone.
The bricks are fire-resistant and have an estimated lifetime of 500 years, which makes the homes practical and durable. You don't need cement to build the homes as the interlocking style of the bricks creates a sound structure on their own. These homes are also earthquake-resistant.
While the history of bottle homes goes back farther than some might think, this new method is groundbreaking. Mendez is working to address global problems in a practical and heartfelt way, which is pretty impressive and absolutely amazing.
To see how other people are reusing plastic waste in practical ways, check out Trash vs. Treasure: Creatively Reusing Plastic Bottles.
---
Sources:
http://weburbanist.com/2016/08/18/lego-like-architecture-5000-homes-from-recycled-plastic-blocks/ https://www.buildabroad.org/2014/07/09/history-bottle-structure/ https://www.buildabroad.org/2014/07/09/history-bottle-structure/ http://www.forbes.com/sites/lauriewinkless/2016/07/21/these-houses-are-built-with-blocks-made-from-waste-plastic/#32dc02335256