By Kayleigh DeMace on Apr 21 2017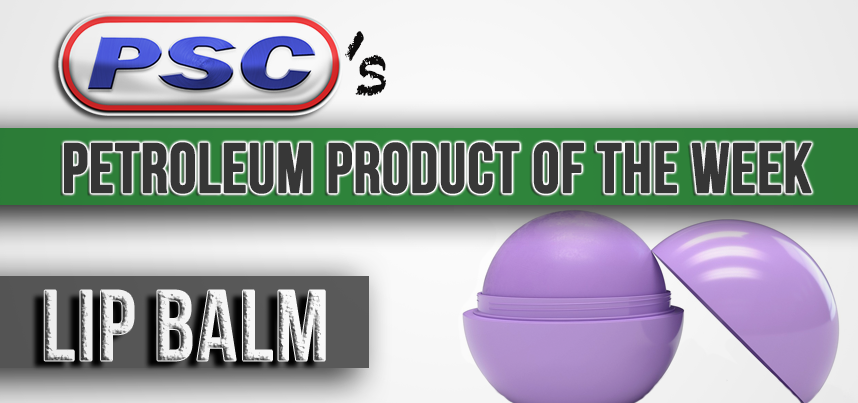 My brother once told me I was addicted to lip balm. He wasn't making fun of me he meant it. I had become dependent on the stuff. My lips stopped producing oils, he'd said.
I don't know how true that is, but I found it interesting. I've since cut back on my lip balm intake, but I still use it. Nearly every day. Okay, every single day. It's another reminder of petroleum's presence and importance in our lives.

Dr. Charles Browne Fleet and Lip Balm Invention
While this man is a bit of a mystery, he is credited with introducing lip balm in 1870.
Dr. Fleet founded Fleet Laboratories in 1869 as a small pharmacy in Lynchburg, Virginia. There, he developed his own medicines and other products. He wanted to provide access to health and beauty products that were easy to use.
He also invented the first laxative in 1893 called Phospho-Soda, " and the Summers Eve product line, which is still around today. The company started selling their products outside of Lynchburg in 1910. But before all this, in 1870, Dr. Fleet invented Chap Stick. " However, he sold that recipe to John Morton in 1912 because he wanted to focus on pharmacy his true passion.
Today, the company is still around and is ranked as one of the top, non-prescription drug companies in the country.
Ingredients May Contain: Paraffin and Petroleum Jelly
Most synthetic lip balms are made from either paraffin or petroleum jelly.
Paraffin, often found in candles, was first created in the 1850s. It is a soft but solid wax that comes from petroleum, coal, or even oil shale. White, odorless, and tasteless, this wax is used as an electrical insulator, an ingredient in crayons, and is even found in modified drywall as it is excellent for storing heat.

Petroleum jelly is something we've talked about before. It's great in beauty products because it helps trap in moisture. A tub on its own can be used in a number of ways, but in specific products, in combination with other ingredients, it can be tailored and tweaked for ultimate glam purposes (I'm thinking red lipstick, specifically).
No matter which petroleum products it's made with, lip balm has proven itself worthy and it's here to stay. I don't know about you and I don't know if my brother still thinks I'm dependent on the stuff but I'm not quitting anytime soon.
So, whenever you reach for your favorite brand and flavor of lip balm, remember that it might be just about as old as the dinosaurs.*
---
Sources:
http://www.lipbalmnow.com/blog/lip-balm-through-history/ https://en.wikipedia.org/wiki/Lip_balm http://www.cbfleet.com/about-us/ https://en.wikipedia.org/wiki/Paraffin_wax https://en.wikipedia.org/wiki/Petroleum_jelly