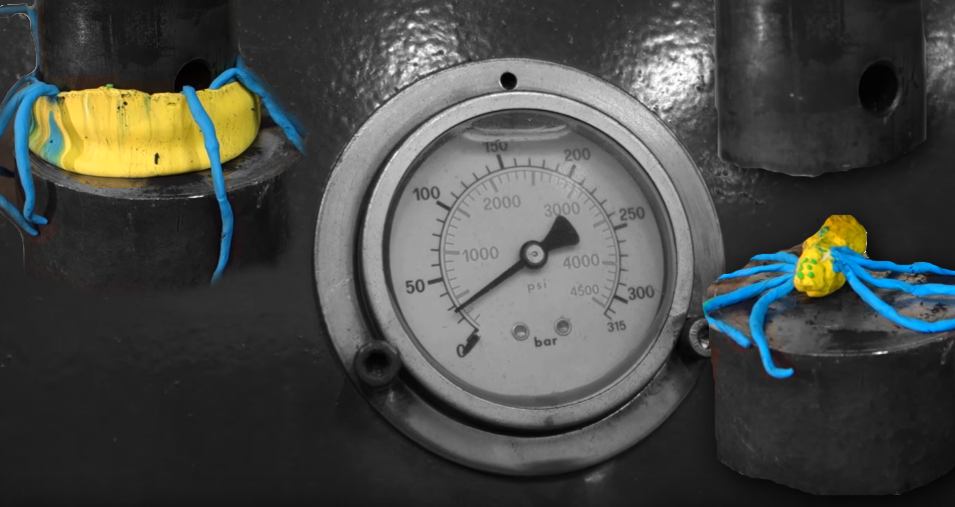 The Famed Hydraulic Press Channel Guy
We've all been there: caught in the midst of a violent battle of emotions, so utterly perplexed that we just have to ask the universe —why?
That was precisely my reaction to the slow but steady movement of the hydraulic press into pop culture consciousness. In a few short months, our bread and butter, the hydraulic press, became the most mildly interesting industrial machine the world has yet seen. Shortly after the YouTube channel was founded in October 2015, both the machine and the man behind it have endured an uncharacteristically long-lasting internet fame.
With over 51 million views collectively, the aptly-named Hydraulic Press Channel is one of the most unique things to grace the internet in recent years. Lauri Vuohensilta, the man behind the press, made little effort to find internet fame, but the crushing force of the hydraulic machine did much to propel him (and his excellent accent) into cyber-stardom.
A quick glance at the YouTube channel description proves that there's no PR guy, no marketing consultant to be found.
The channel, already conveniently named, is straight to the point and very specific; while many famous YouTubers made their ways into the annals of online video making via the establishment of a persona, the humble Lauri just enjoys squashing stuff with a giant, powerful machine. Check the description, which has gone unchanged since the channel's conception: a whopping 24 words of questionable English:
Wanna see stuff getting crushed by hydraulic press? This is the right channel for you. New videos and new stuff to crush every week.
That's it. Seriously. It's absolutely fascinating.
*2022 Update: He's still going! Just squishing random stuff!
For us at PSC, Lauri's channel has really been a welcome addition to our everyday viral video hunt. We work with people who work with hydraulic machines every day, so we have a feeling we and Lauri would hit it off given the chance. Lauri — if you're reading this — what kinda oil you got in that thing?! Hope it's the good stuff.
Regardless, we're all very happy to see that hydraulic machinery has made its way into popular culture. So, with that said, we wish Lauri all the luck in the world as he continues to push the necessary buttons to keep the industrial world relevant in the information age.